Does a Bindi worn by an Indian woman strengthens the beneficial qualities of brow chakra?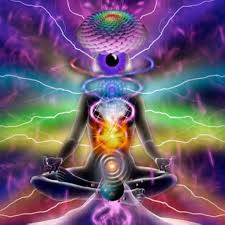 Hyderabad, India
June 6, 2016 9:29am CST
The Vedas decribed the areas of the concentrated energy within the energy field of the human body and these energy centres were termed as 'Chakras' which are 7 in number running through the Centre of the body and chakra having different properties.The Bindi is believed to strengthen the Brow Chakra's beneficial qualities which include; Access to inner wisdom Helps to overcome the ego removing ego for important people helps promote peace of mind Access to spiritual planes Access to kundalini Energy
2 responses

• United States
6 Jun 16
That is very interesting. I never knew they had a relation to energy.

•
6 Jun 16
Thanks for the share. I am learning this for the first time.