Snacking On These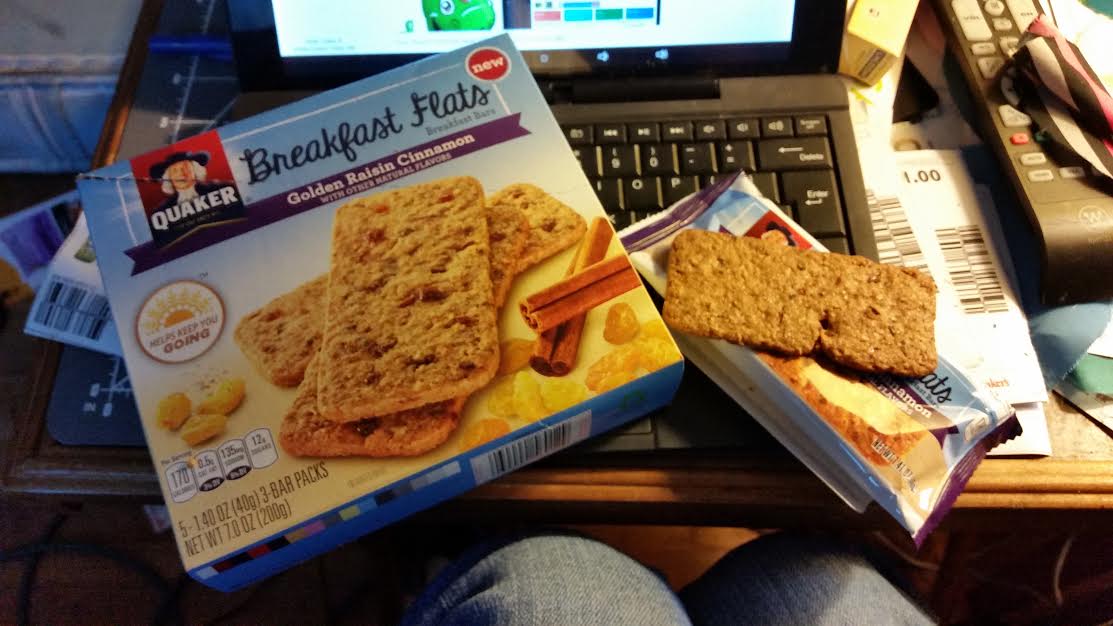 United States
June 7, 2016 12:15pm CST
A couple of Friday's ago these Quaker Breakfast Flats were the Friday freebie at Dillons (Kroger). We need snacks and such to take with us on our mission trip so I thought I would open the box and see if they are worthy of taking along. I found them to be very good. There are 5 packages in the box and 3 in each package. They are flat for sure, and very crunchy. They are flavorful and each serving of 3 bars has 11% of your daily dietary fiber, 6% calcium and 6% iron. There is 12 grams of sugar per 3 bar serving. They will be added to our stash of snacks and other foods for the trip. They are also something I would buy if there was a sale and a coupon--you know, because I rarely buy anything otherwise. Do you get your Friday freebie each week? I try hard not to forget. We've gotten some really great stuff free! Anything from cat treats to candy, soda to snack foods. Free is always great!
8 responses

• United States
10 Jun 16
I do not even really know how it works. I would probably have to make Bob pick them up. I do not get out so much anymore.

• Toronto, Ontario
9 Jun 16
Those look delicious but I have not seen them here yet. I hope you enjoy your trip. No, we don't have that here in store.



• United States
7 Jun 16
We don't have these freebies around here. Very awesome though!

• United States
7 Jun 16
I do like those too. I always eat more than I should though. We do not have Friday freebee here. No Kroger stores either.

• Canada
7 Jun 16
We have never had a Friday freebie at the supermarkets we shop in. Good idea though, grab it while you can.