My Cat's Dilemma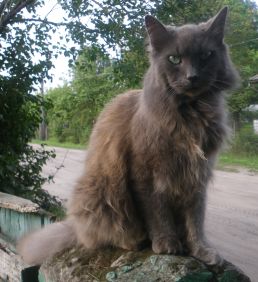 Riga, Latvia
June 11, 2016 12:23pm CST
It started when a cold wind whipped up and the temperatures dipped and poor Sid was wondering where the sunshine had gone. When the wind gets high Sid starts running around like a madman. Then he finally settles down and waits for a chance to get back outside where he loves to sit upon the garden fence. Today we have a steady rain and Sid just cannot understand when he ventures out once the rain takes a break how come just as he hops on the fence the rain starts again. Finally Sid gave up and came inside and has been sleeping on the bed all afternoon long. Picture of Sid on the fence upon a sunny day
7 responses

• Bunbury, Australia
12 Jun 16
Cats love a patch of sunshine, don't they? Poor Sid. Sounds like he's given up on the sun.

• Riga, Latvia
17 Jun 16
Raining again today and Sid is not a happy camper
@JudyEv

• Bunbury, Australia
19 Jun 16

• Riga, Latvia
21 Jun 16
And here it is today raining again
@JudyEv




• United States
12 Jun 16
My cat dosent seem to be bothered by the rainy days.He is just eating,playing and sleeping as usual.


• Los Angeles, California
11 Jun 16
Sid is one proud King of the Beasts! At least in his domain.