10 of my Favorite Songs in no Particular Order, #3 "Sugar Magnolia"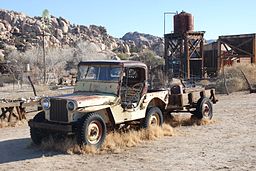 Nevada City, California
June 11, 2016 5:35pm CST
This is one of my favorite Grateful Dead songs. There are so many, it's hard to pick a favorite really, but I've always loved this one. In particular, I love the part of the lyrics that say "She's got everything delightful, she's got everything I need, Takes the wheel when I'm seeing double, pays my ticket when I speed." I guess I see myself in that I little, I've done both of those things. Also, "jump like a Willys in four wheel drive" reminds me of the old days when our mode of transportation was a Willys Jeep. The song was written by Robert Hunter and Bob Weir. It first appeared on their album "American Beauty." It was a concert favorite, pretty much played at every Dead show.

Weir;Hunter Lyrics: Sugar magnolia, blossoms blooming, heads all empty and I dont care, Saw my baby down by the river, knew shed have to come up soon for air...
4 responses


• Colorado Springs, Colorado
12 Jun 16
I was in the reserves with a guy who is a total Deadhead. He even has a Jerry Bear tattoo.

• Banks, Oregon
11 Jun 16
I once got to see them live at the Washington county fair.