Cast a fishing net !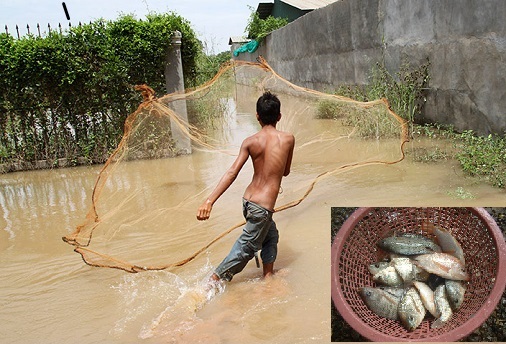 June 14, 2016 1:32pm CST
Fishing always have fun. @108 When small I use to go to the river side for fishing. Using bamboo at that time, just 1 or 2 fish we were very proud of it. Have you ever use fishing net to catch fish, Casting the net need skill and practice. otherwise the fishing net won't be very round in circle. More fish we can get. Do you like fishing too, when is your last fishing trip ?
6 responses

• India
14 Jun 16
I have used angles for catching fish...also during my childhood, I used to accompany my granny, who used to use some kind of bamboo encloser, which she used to place near the stream of the lake & in the morning fishes used to get stuck within it

• United States
14 Jun 16
I adore fishing my friend! I would go fishing with you too if I could. I have not gone fishing since I was a child.my Father bless him, used to always take me fishing.

• United States
14 Jun 16
@Chungshop
Most wonderful Chung Fah!



•
15 Jun 16
Haven't tried fishing but I would love to try it.

• United States
14 Jun 16
I did not catch any fish when I went fishing the last time. I know in that picture I would not eat anything that came out that water. I want to go fishing again soon.


• Philippines
15 Jun 16
I had some fishing activity but that was 6 years ago. We didn't use net, we used fishing rod instead. It was fun.