Less Is Definitely More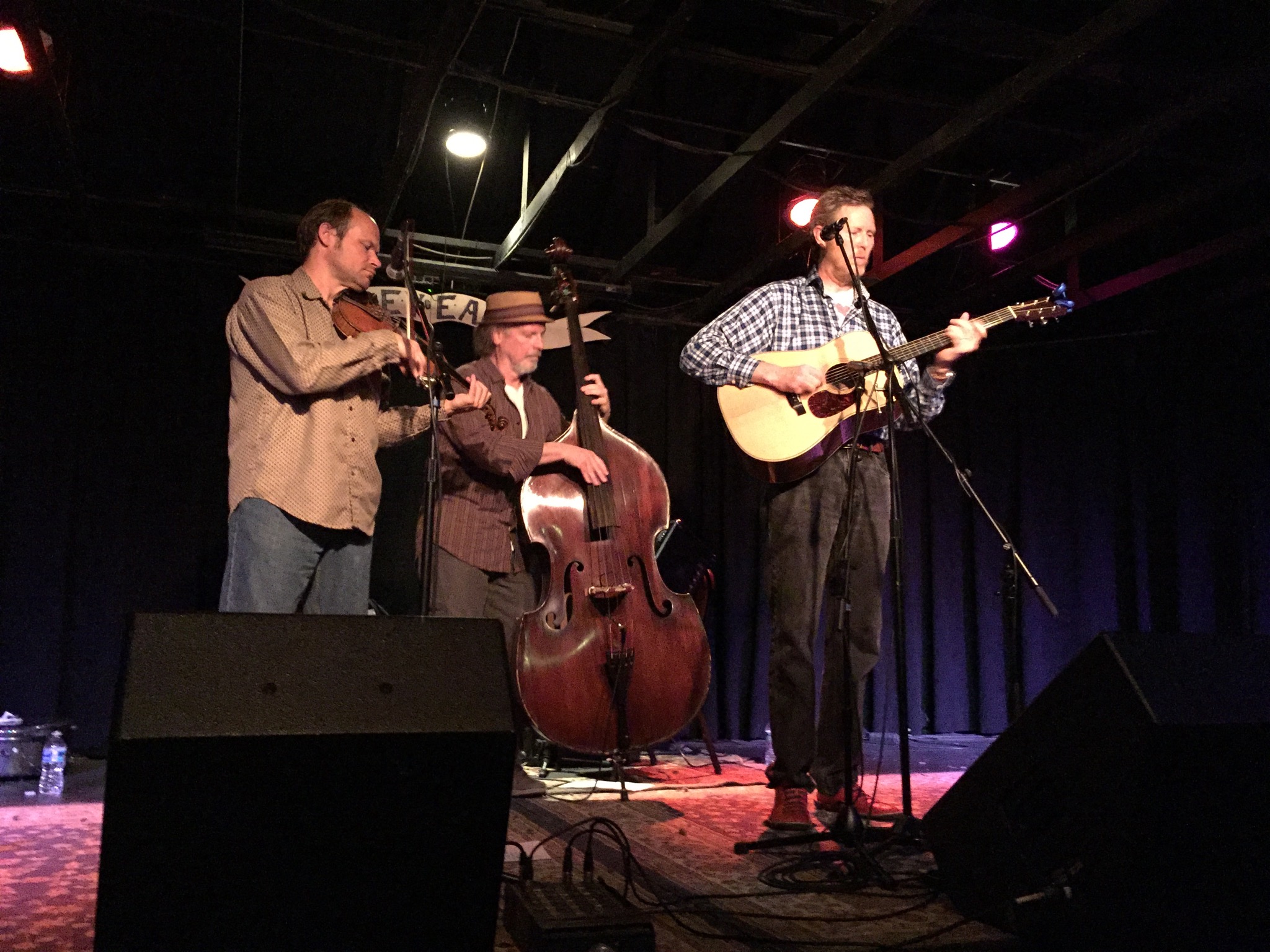 United States
June 16, 2016 8:57pm CST
I have a theory about music: the more people on stage, generally the less talent is on stage. (
Seriously,
did Don Henley
really
need to tour with an
11-piece band
last year???) The fewer people on stage, the more proficient each person has to be. There's not six more guitarists covering your butt if you make a mistake. When Robbie Fulks took the stage at the Grey Eagle in Asheville, NC last night (6/15), it was just him, bassist Todd Phillips (who's played with everyone from David Grisman to Ricky Skaggs, winning two Grammy awards along the way), and fiddler Shad Cobb (who also has a long résumé in music, and also is a member of the great Helen Highwater [say it fast

] String Band). Three people, so you know they have to be good. And oh,
were
they. It had been six long weeks since I'd seen Fulks (his greeting to me after the soundcheck: "How are you? It's been
weeks
since I saw you!"

), and at that time he was touring with a five-piece band. Here he's dropped the steel guitar (Pete Finney, who's celebrating his ICMC "Journalist of the Year" award for his work on the
Dylan, Cash & the Nashville Cats
exhibit at the Country Music Hall of Fame) and drummer (Gerald Dowd, who's still playing with everyone in Chicago [including Robbie on the Hideout Monday shows]) for a stripped-down but absolutely stunning show. Everyone had a chance to shine on multiple occasions (before Cobb's fiddle break on "The Buck Starts Here" Robbie sang, as if it were part of the chorus, "And here comes Shad Cobb with a badass fiddle solo"), and shine they did. The set list was also dramatically different from the April shows. The featured new album,
Upland Stories,
had four songs showcased, including the superb closing song from the album, "Fare Thee Well, Carolina Gals" (which I only saw him do once on the April tour). He included "Banks of the Marianne," one of my favorite Fulks songs (more on that later) and the Stan Kenton song "Lonesome Train" (which he had done as a lark as an encore in Nashville in April). And one of the gems that he wrote last year that did not make the album, "The Old Times Have Made a Wreck of Our Lives" (about complaining about music in various ways, from fans to the musicians themselves), was also included as a special treat. Always in good humor, Fulks asked the audience for requests. Someone shouted out, "Harry Nilsson!" and Fulks obliged by singing the first verse and chorus of "Without You." After he finished he said, "And
that
is why we don't take requests." I attended the show with a couple of friends, and they left with their jaws dragging the floor. They now have no question as to why I road trip for Robbie. In fact, I wish I were in Durham seeing him again tonight. This was my 24th concert of the year, and my first in a month. I need to get back on the road!!


4 responses

• Eugene, Oregon
17 Jun 16
Wow, what a fan you are. I don't know this Robbie Fulks, but will be looking him up after reading this rave review.

• Colorado Springs, Colorado
17 Jun 16
"Ska band outnumbers ska audience" - the Onion Sounds like a great show.

• United States
17 Jun 16
Frequently happens with jazz bands, too. As my favorite jazz joke says, "What's the difference between jazz musicians and rock musicians? Rock musicians play four chords for 500 people, and jazz musicians play 500 chords for four people."










• Colorado Springs, Colorado
17 Jun 16

• Hyderabad, India
17 Jun 16
I liked your theory ' the lesser the more profiicient'