My son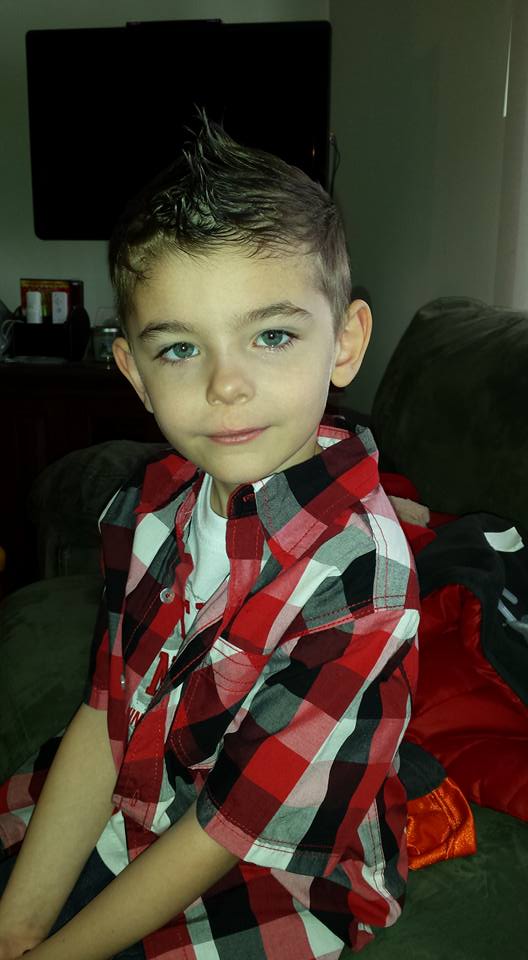 United States
June 17, 2016 12:26am CST
It's been an incredibly busy summer for me and it doesn't look like it's about to slow down any time soon. My son is in Tball, and now safety town, and he's signed up for bible school, and he wants to do this water thing (it's an all day summer camp that lasts a week), and we are trying to plan a trip to PA. I'm trying to make the most out of my son's summer, because he starts all day kindergarten come August. I feel like I barely blinked and he's already starting school. It's funny to see how much he's growing up. He loves playing with his cousin, and he was excited to learn she was going to be in safety town with him, and she's also going to bible school with him. I love listening to the two of them talk and play together. My niece is my son's opposite in a lot of ways. My son is loud and outgoing, and my niece is quiet and shy, but somehow they make the perfect playmates. I like that my son gets to grow up with his cousin. I love how excited they are when they see each other. My son likes his other cousins too, but he prefers his cousin who is his age. He's surrounded by girls. I have one nephew who is younger, and he's 11. I have twin nephews too, but they live too far from us and they're younger. I'm no longer allowed to show up to family functions without my son in tow or I get a thousand questions about his whereabouts. My sisters have taken a liking to him lately, because he's so outgoing and just loves spending time with them. He spent the night at my oldest sister's house last weekend, and I have to tell you it was hard on me. That was the first time my son has really spent the night away from me besides one time with my mom who lived just down the road at the time. He had a lot of fun. My sister's S/O took him out in a canoe on their neighbors pond, and my sister's other neighbor has a bunch of animals, and he got to feed some goats. I guess they had a difficult time getting him out of the water. The next day we met them at McDonald's and then came back home and my mom, my sister, and I took my son to the pool in our complex and my son went swimming again. Then later my boyfriend and I took him outside to play lawn darts. If anyone knew my son a year ago they wouldn't have pictured him being this outgoing. He has come a long way. He used to be shy around people he didn't know, but now he's super outgoing. My son is very cautious though. My sister says she wasn't used to that. Her boys were little dare devils. My son is terrified of a lot of stuff, and he understands when things are dangerous, something I'm incredibly thankful for. I still have to teach him about some things. I've been making a big thing about stranger danger since he's been more outgoing, telling him he isn't to go with anyone unless I give him permission to. My son got these little evaluations in preschool telling me where he was, and apparently the area he scored highest in, something he's supposed to know by the end of kindergarten is in safety skills. They said he's very cautious and understands rules and why we have rules. His teacher joked it's probably because his aunt is a cop (one of my other sisters is a cop and a DARE officer in our district). It also has a lot to do with me talking to him and explaining to him why we have rules, and why it's important that we listen. My son can be a downright terror at times, but over all he's an amazing kid, and he's usually very well behaved and he listens, sometimes he gives attitude, but usually he gives in. We started getting after my son as soon as he was mobile. Just because they're babies doesn't mean you should let them have whatever they want. We would tell him no, and remove him from the situation. We would also explain why we were saying no. My son's teacher often put him with some of the more problematic children on things they couldn't go on (like the little kid train on a recent field trip) because my son understands safety and he listens, and he is also incredibly bossy and not afraid to tell the other kids no lol. My son can be a lot to handle at times because he can have an attitude, and he has a lot of energy, and he talks a lot, which as a quiet person (at least in person) I'm not used to, he can be sneaky, bossy, an occasional drama king who is afraid of some of the littlest things, but ultimately he's a great kid who I believe will change the world someday, because he's incredibly sweet and caring, and has a take charge attitude when it's needed. He is incredibly strong willed, but I know he's going to figure out how to channel that one day. He's already on his way. He is my little man, a complete mommy's boy, and he will do anything to make me laugh or smile. The other day he had me laughing when he sits down next to me and looks at me so seriously and goes "mommy, sometimes I get bored playing with my toys, so I just sit down and do nothing...literally nothing." I had no clue he knew what literally even meant lol, but he does. I got my haircut the other day and he noticed right away and goes "mommy, why did you make your hair different?" I ignored him for a moment and asked him a question and he answered and then once again goes "But why is your hair like that?" and I told him I got it cut, and he said "Oh, well I like it, but I also liked it the other way." My kid is so quick to give compliments. He tells people he likes their clothes or their shoes, he'll tell someone when he thinks they've done a good job. Our neighbors love him, they say he boosts their self esteem lol. He's just sweet, and I'm so proud of him. I know he's going to be going places one day.
2 responses

• United States
17 Jun 16
Your son is just so cute and polite. He will grow up to become a very sweet gentleman.

• United States
18 Jun 16
@sissy15
Definitely. Any parent will think like that. As long as their child turns out to be a good adult, then the money he or she makes hardly matter.

• United States
18 Jun 16
@zarlamain
Not all parents, but a lot think like that. Some parents have the wrong priorities. Success means different things to different people. To me it means having my son grow up to be a great person.


• Philippines
17 Jun 16
I hope he doesn't change, they tend to change when they grow up. I know because I used to be talkative but years in school and probably bullying made me a shy person.