When terrorism crosses it's limits.....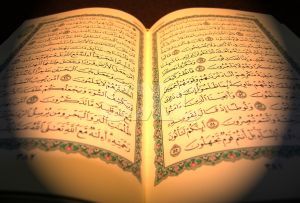 Hyderabad, India
June 17, 2016 12:05pm CST
Terrorists in the name of Religion are increasing their activities causing some disturbances,killing innocents who are in no way connected with any sort of issues. The Charlie Hebido killing, Paris attack, Bardadinero, and the latest Orlando shooting all have taken place in the name of a particular religion. How many ..how many such heinous crimes and terrorist activities should the innocents tolerate? The terrorists may have had the support of some petty nations like Morocco and other bifurcated countries. The fight for global supremacy between the big nations might have given them an ample opportunity to continue their evil dances in different regions of the globe. But, the ISIS should realize and know that once the nations of the world lose thier patience no God on the Earth or anyone mentioned in their holy book can save the ISIS and it is bound to go into ashes and no traces of its existence will be felt in any oceans of the world. When the whole world is marching towards peace...this is the only organization which is making concerted efforts to Isolate itself with religious sentiments going against the global flow... Do you agree with me myLotter colleagues?
5 responses


• Hyderabad, India
17 Jun 16
The responsibility lies on the common people also. We should take cognizance of the each and every moment .


• Hyderabad, India
17 Jun 16
terrorism is taking place in the name of religion only.

• United States
17 Jun 16
I wish the whole world would step up to fight this evil. However, it seems that only a few countries go to the lengths needed to try and eradicate the terrorists. The "war on terror" seems to be fought by some, but other countries do not step up to help.

• Hyderabad, India
17 Jun 16
Yes. you are right. Soon after G20 meeting convened after Paris attack, a meeting inviting all developing nations should have been held. The U.N.O instead of inviting the U.S and Russia to have a bilateral discussion on the issue has not made any appreciable effort. It is only the U.S which is making efforts towards world peace and the Paris Conference on Climate control was also held only under the Chairmanship of Mr. Obama. How long can a single man pull the cart miles together?

• United States
18 Jun 16
Terrorism is a very serious matter that is extremely difficult to deal with.

• Ft. Lauderdale, Florida
18 Jun 16
I don't usually discuss religion and/or politics but killings--some more than even now and in greater numbers--ever since religion was known. Is ANYONE in the mideast 'marching towards peace'??? WHO?