On purchasing books ...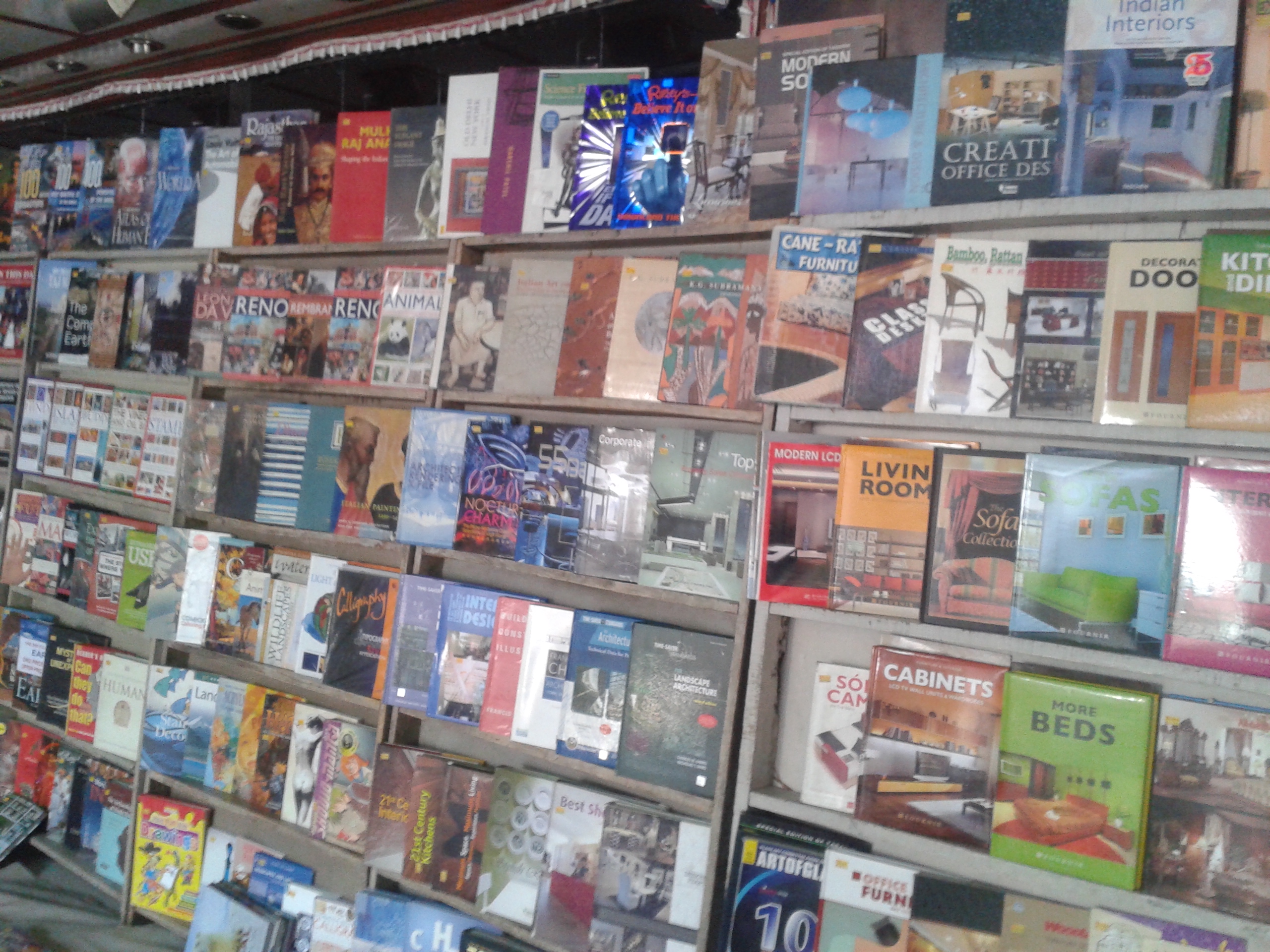 Hyderabad, India
June 18, 2016 3:18am CST
Sunday is known for my shopping. I start my bike at 10AM and reach Abids for shopping. It is the day meant for Books. All varieties of books including the best ones will be available on the footpath of Abids and other areas. But, the shops at Abids are known or their value and price. As I happened to be a regular visitor the shop keepers separate some important books for me to gance at them. If I am satisfied with the material available and the edition I pay them reasonably and own them. These are all second hand books that come cheap and at reasonable prices. Do you purchase second hand books?
8 responses

• India
20 Jun 16
I do. Whichever place I visit I make it a point to visit the second hand book shop market. I haave discovered many treasures there. I also know a very good secondhand online book shop. can try it
www.secondhandbooksindia.com.You

• Hyderabad, India
22 Jun 16
A good idea. Very nice of you..I will try it.

• Pittsburgh, Pennsylvania
22 Jun 16
@responsiveme
Thanks for the idea as i am going to look it up on the internet for a store like that online in the United States. Thanks for giving me the idea! Don't know what i will find, but it will be to see!

• India
23 Jun 16
@Marty1
There are stores like that overseas too, in fact they have many books that I want. The prices are good too even at the rupee to dollar conversion rate BUT the shipping charges go over the roof!!!! I couldn't afford them...:) Anyway ,I am happy with my store.They even have free shipping for areas around them but not for where I live...but thats reasonable. Good luck with your search. Please keep me posted.


• Pittsburgh, Pennsylvania
18 Jun 16
@shivamani10
I always buy books if not downloading I buy them at the half price bookstore or discount store! I don't have too many regular priced bookstores near me!

• Hyderabad, India
18 Jun 16

• Pittsburgh, Pennsylvania
18 Jun 16
@shivamani10
if you mean regular bookstores, priced ones i mean by regular. Yes, we have them but they are all out of reach of me because I don't drive!

• Hyderabad, India
22 Jun 16
I too do it. It is good idea to download them.



• Hyderabad, India
18 Jun 16
But som times we get good books in second-hand bookstores and they may not be available in regular shops when we want.

• Pittsburgh, Pennsylvania
18 Jun 16
@shivamani10
I wanted to add that when a person gets books in second -hand store, they may get a book out of print they didn't get while it was in print! Some people clean their storage room out and bring in old books from the 1960's or maybe even further back.

• Hyderabad, India
22 Jun 16
The matter will be in perfect condition most of the times.

• Petaluma, California
21 Jun 16
There used to be a good used bookstore here that my mother used to trade in old books for credit at and then get "new" (used) ones. As long as they are readable, I don't mind second hand books at all.


• Hyderabad, India
22 Jun 16
This is a very good idea. Here in some shops they ask for some ADVANCE payment. you pay the cost of the book. But, pay the rent for the days you kept the book with you. When you return they collect the rent and return the balance advance.

• Preston, England
21 Jun 16
yes most books I buy/read are second hand

• Hyderabad, India
22 Jun 16
It is a good idea to save money also.

•
21 Jun 16
Yes i too used to purchase second hand books which were in good condition when i was studying at a university in Delhi.

• Hyderabad, India
22 Jun 16
It has got many shops. On sunday there will be many. I have seen Delhi very long back. Planning to go there this year.

• Philippines
20 Jun 16
I do! New ones are expensive and I can't just buy them right away. So I go around and look for second books. Lately, I have been reading much more ebooks than real book though as it is way cheaper but nothing beats the feel of a real book in your hand and reading it. ;)

• Hyderabad, India
22 Jun 16
But, there will be strain on your eyes. Didn't you feel it.?

• Goodfellow, Texas
30 Jun 16
@shivamani10
- Friend s sivasubrahmanyam - Second-hand books may be old, but when you read a second-hand book for the first time, its words are all new to you.

In the event you have yet to discover the website, Gutenberg.org website offers free downloading of all sorts of out-of-copyright text and audio books. There are thousands of titles in a number of usable formats.


50,000 free ebooks to download (epub, kindle, android, ipad).