D-Day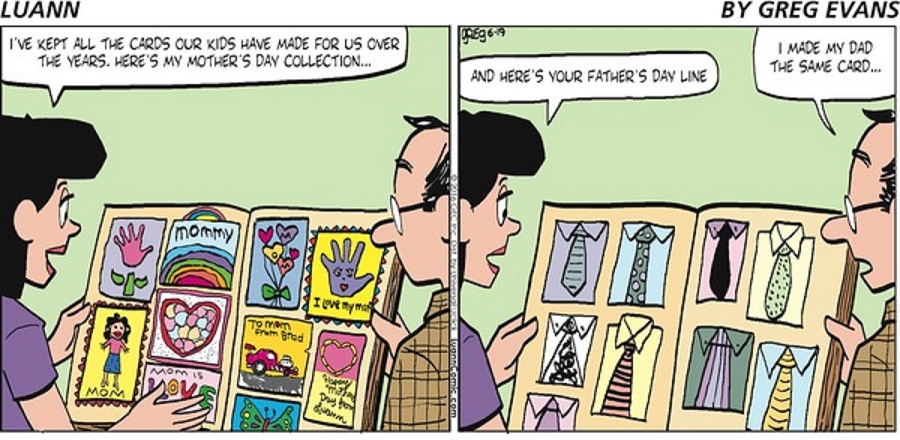 United States
June 19, 2016 9:59pm CST
Today is D-Day. No, I'm not making a World War 2 reference. This "D" stands for "Dad". Because it's Dad's Day, we all get to celebrate! --We either eat pizza because that's what dad loves (not to mention mom doesn't have to cook...), or we force dad to the grill and have him BBQ for us (either way, mom wins!). --We eat cake and ice cream because all holidays must incorporate some kind of sweet desert, right? Right! --We spend dad's money to give him gifts that he'll love and cherish forever. Like the useless box*, bubbles, or coloring books... --And no Dad's Day can be complete without the traditional home-made card. Or cards, depending on how many children daddy has begotten. And so, dear dads, today we lay your new neck-tie at your feet as we adore all you do for us: Thank you for smashing spiders, cleaning up vomit and urine, teaching us to build snow forts, keeping us alive when mom is sick, and paying us to mow the lawn. We love you! *to order a useless box for your dad, go to this site:

A lovely acrylic box you assemble yourself. It got some electrics inside and a switch on top. Flip the switch and a finger comes out and flips it the other way. That's it. That's what this kit does. And it's awesome!
2 responses

• United States
20 Jun 16
I can't believe you're the only one who responded to this discussion. I know it wasn't my best, but..... *sniffsniff* Oh well, better luck next time, right? I've been itching to write about Gingers. We'll see how that topic flies!