Mini Movie Review: "The Black Scorpion" (1957)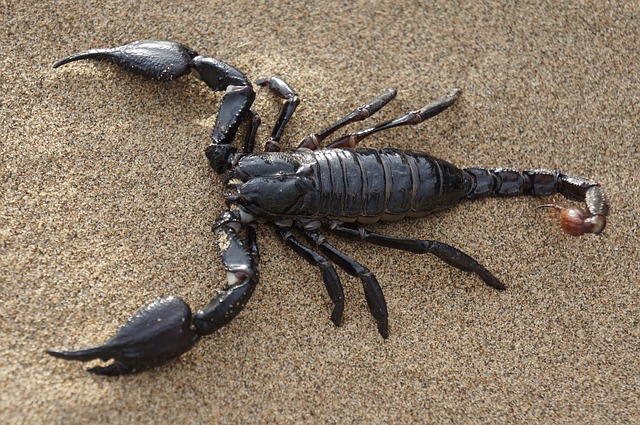 Los Angeles, California
June 25, 2016 9:29am CST
The atomic era of the 1950s was ripe with low budget science fiction films with rampaging giant insects and bugs. Filmed in Mexico with a mostly local cast, "The Black Scorpion" is better than anticipated thanks to special effects artist Willis O'Brien, the stop motion animation genius behind the original "King Kong." The countryside outside Mexico City has been rocked by a massive volcanic eruption and peasants are terrified due to superstition. Hank (Richard Denning) and Artur (Carlos Rivas) are performing scientific studies and catching Hank's eye is the form of local ranch owner Teresa (Mara Corday). Artur picks up a large chunk of obsidian with a scorpion embedded within. After cracking the obsidian, they are astonished the scorpion is still alive. From this point the film does not fool around. Telephone linemen are killed by a giant black scorpion unleashed from the bowels of the earth by the volcanic eruption. The film does not cheat audiences as effects are excellent and there are many terrific closeups of nasty dripping drool scorpion face. The centerpiece is a well done sequence in which Hank and Artur are lowered down into a chamber that is the scorpions' lair as well as other supersized creatures. It is amusing to see Hank using a big boxy camera rather than the now familiar video camera. "The Black Scorpion" is good cheesy fun.
6 responses

• United States
25 Jun 16
John where do you come up with these movies.Never heard of this one

• Los Angeles, California
25 Jun 16
This movie was shown on Turner Classic Movies.

• Preston, England
26 Jun 16
does sound a good creature feature

• India
26 Jun 16
Haven't seen this oldie, but I remember gigantic creatures in "1 Million Years Year BC", starring Raquel Welch.

• Denver, Colorado
25 Jun 16
"Nasty dripping scorpion drool face." Voice of Butt-Head: YES! Voice of Beavis: Yeah. Yeah. Hey, that's pretty cool!