Varicose Veins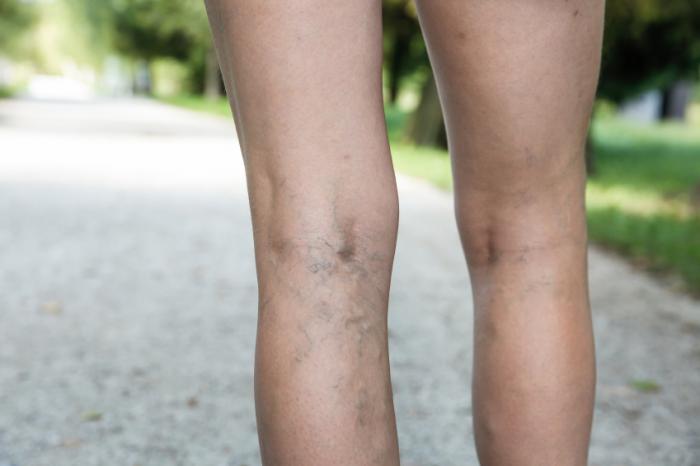 Philippines
June 27, 2016 1:11am CST
Yes, I have varicose veins. I noticed it after I had my second baby. I was 27 years old then. Varicose simply means enlarged or swollen. Although varicose veins may occur anywhere in the human body, they are most commonly found in the legs and feet, particularly in the calves. Varicose veins does not occur in women only but also in men. My older brother has many varicose veins in his feet. Mine is like the one that you can see in the picture but not as many as that. Sometimes I hesitate to wear a dress that is above the knee. Should I feel ashamed of my varicose veins? Do you have varicose veins too?
9 responses



• Philippines
27 Jun 16
hi
@thelme55
! How can an apple cider gets rid of varicose veins? It is very interesting if it really does.

• Philippines
27 Jun 16
@thelme55
Thank you so much! I wonder if someone in Mylot does it.

• Philippines
27 Jun 16
no i dont have but my aunt has,i think you can get varicose because you are tired and hold a cold water

•
27 Jun 16
Yes you can if you want to wear most important if your hubby loves to see you in that. No issues then.


• Northampton, England
27 Jun 16
I don't have them but I don't think you should be ashamed. If they are the price you pay for having your baby, I'm sure it's worth it.

• India
27 Jun 16
It is a common problem and I have seen many people compliant about the varicose veins. It causes due to lack of blood flow through nerves and according to physicians there is no proper treatment for the same. It can only reduce by following some advises from the doctors. One of my friend has swelling in her feet. Another lady I knew around our locality, had gone through a surgery as she got severe injuries. My hubby also faced some problems and his doctor said that it is starting of varicose veins. However, I read from yoga experts, following some 'pranayam' on daily basis can control the problem and cure it completely. One has to show enough patience and to be disciplined with yoga then only get proper results.


•
27 Jun 16
I dont have it, but yes, even I would be uncomfortable with it

• Roseburg, Oregon
27 Jun 16
I do not have any and I am glad about that.