WHEN THE DESTINY TAKES A REVERSE TURN.....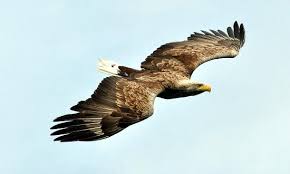 Hyderabad, India
June 29, 2016 12:46pm CST
Previously the house in which we were living was quite good and comfortable. The owner of the house, in those days, was a billionaire with many Estates and he was always in White Indian Dress (Dhoti, Kurta, and a Turban). He was a very tall figure with majestic personality and was a Criminal Lawyer with high command over the English. He was residing in a big Bungalow (adjacent to our house only) One day a Saint was going along the route and while passing through the Bungalow has suddenly stopped and called the Lawyer and told him that he was seeing a very big shadow of an Eagle on the Penthouse of the house and warned to be more careful and suggested something which the lawyer had not paid attention to. Within a span of 10 years, all his 5 sons quarreled among themselves and started living separately. They distributed among themselves the entire property only to repay the debts they had. One of the sons of the lawyer who had 4 sons had again lost all his fertile Agriculture land and other valuables. The most miserable thing is that he lost two of the four sons right in front of his eyes. He lost his wife at Sabarimala. He lost all his memory and suffered from acute Dementia and started coming out and was taking his food from the Dust Bin kept in the Street. Is this not a retrogradation of Destiny?
3 responses

• Shillong, India
3 Jul 16
This is so bad! After reading this it makes us confuse what should be done for future

• United States
29 Jun 16
A very sad story indeed. Heartbreaking for this man.