Pub Sign Study The Lloyds Hotel Chorlton Manchester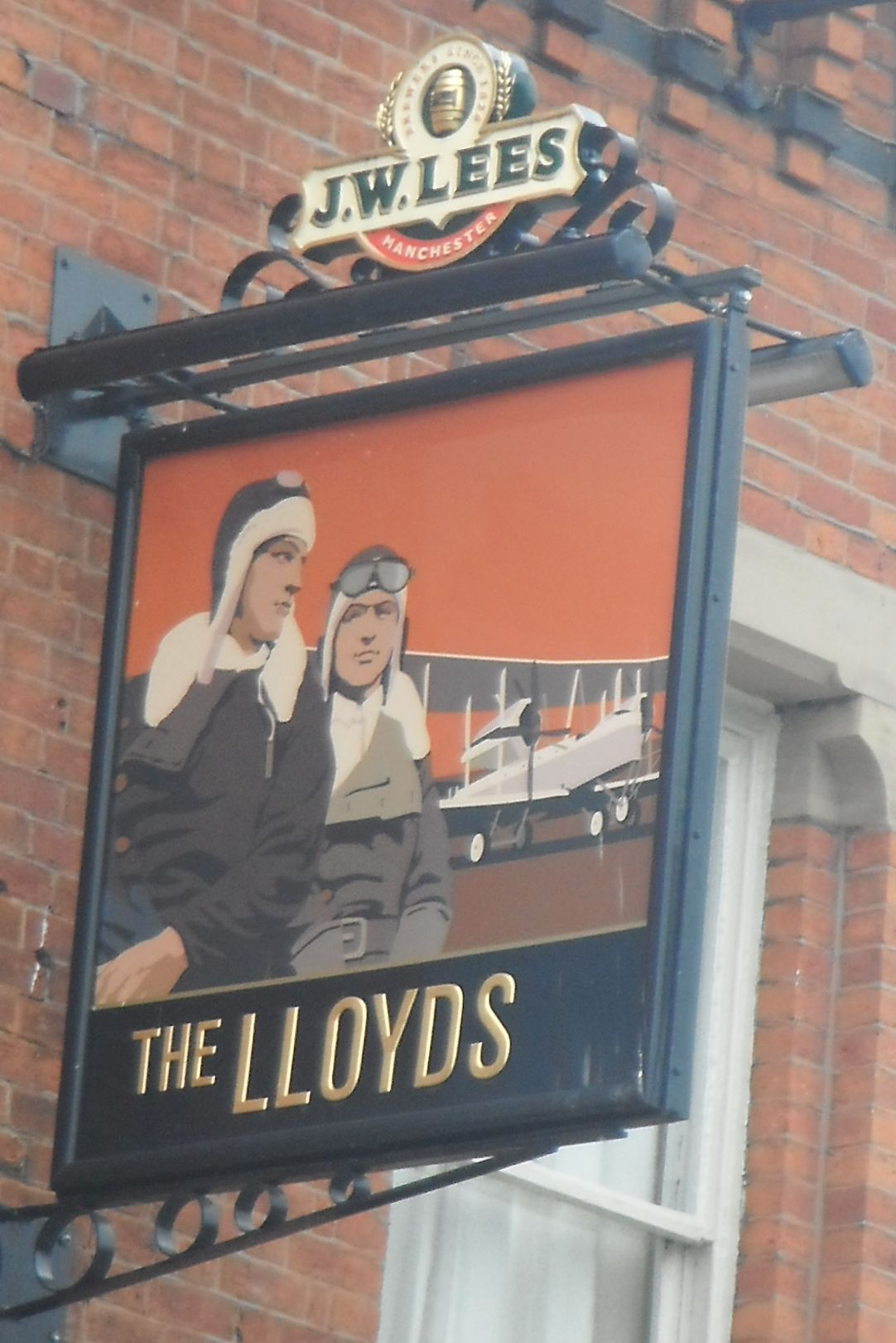 Preston, England
July 1, 2016 6:30pm CST
The large Lloyds hotel was erected in 1870, originally jointly owned by the land-owner, George Lloyd And its architect, James Platt. A bowling green was added in the 1880's remaining to this day, and a tennis court was provided too but that has since gone. Horse drawn cabs operated from outside and a little wooden shelter was added for a time where the cab-men rested between journeys. In 1887, the pub housed Chorlton's first emergency fire phone – if there was a fire in the village a call could be automatically put through to Manchester's Jackson Row who would send out help, but as the brigade came from Manchester city centre there probably wasn't much left to burn by the time they arrived. A small fire-pump cart was kept near the pub for use by volunteers to do what they could until the professionals arrived. The phone was unreliable as the calls from it were rooted to Manchester via an operator exchange in Withington, who often accidentally switched off vital service connections, and eventually an annual fee was paid to give the emergency line a more direct connection to Manchester. The pub was used for conducting occasional autopsies including that of someone in 1901 who was found dead on the railway lines, almost certainly a suicide. A previous sign just offered the pub name. The superior new sign depicts two of Chorlton's most famous residents, Alcock and Brown, the first men to successfully fly across the Atlantic, in 1919. It's surprising that it has taken nearly a century for their home town and city to depict them in pub sign art in this way. Other Chorlton connected celebrities deserving pub sign immortalization include Quentin Crisp, Warren Clarke, George Best, Doris Speed, The Bee Gees and Badly Drawn Boy. Arthur Chappell
6 responses

• India
2 Jul 16
Are you compiling any of this ?publishers would be interested.

• Preston, England
2 Jul 16
@responsiveme
I have contacted a few publishers - awaiting replies

• Bunbury, Australia
3 Jul 16
Seems the area has its share of well-known folk.

• Centralia, Missouri
2 Jul 16
what a lot of things that pub used to be used for~!

• Los Angeles, California
2 Jul 16
Aviation lovers will love hoisting a few here!


• Colorado Springs, Colorado
1 Jul 16
A pub sign of The Bee Gees would be awesome!