I Saw A Lonely Dog In The Seashore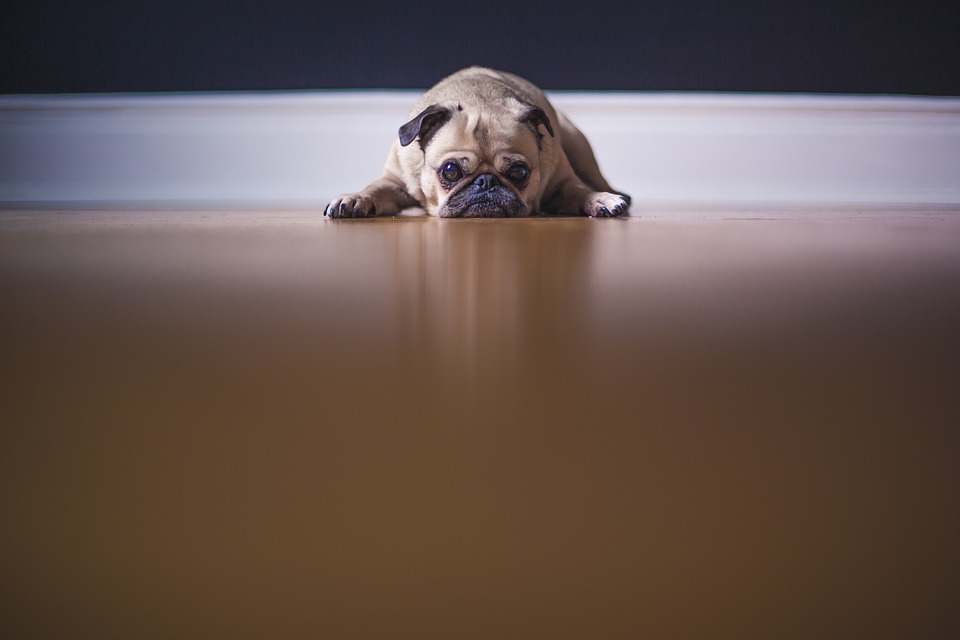 Cagayan De Oro, Philippines
July 2, 2016 7:20am CST
This day I went to my other school for a Saturday class.The climate is so cool and awesome.Why? It rained so hard and flood rampaged everywhere.Strong rain started at nine o' clock in the morning and I was already in school. Then bad news came. We were told that classes were suspended flood was coming to our location. I was so afraid, of course, I was far from home. The school admin offered the school's service van to bring us back to Cagayan de Oro city. We were at the middle of the road beside a high mountain at the left side and beside a seashore at the right, when we were cornered by a very long traffic. There was a landslide and it took us almost 3 hours to wait for the road to be cleared up.There was a very long line of vehicles almost 1 kilometer , so the driver parked in a safe place. We alighted from the van, 5 of us teachers from the city , and we proceeded to the shore only to see a very lonely dog. His half body submerged onto sea. No matter how he was called, he ignored.He did not eat and people don't know the owner. I came closer to the cute, black dog and saw the loneliness on his face.He just looked at me and my friends. I called him thinking he would wag his tail, but no, he didn't. I got my left over friend chicken and deep fried fish and gave it to dogie and I and my friends were so pleased to see him eating the foods. I do not have idea why he acted that way.Maybe he was so hungry, but he was called to eat. I was wondering.I am thankful I am back home now from a scary experience along the road and seashore. Image Credit by Pixabay. I am so thankful this image almost matches the lonely dogie's face.
9 responses


• Cagayan De Oro, Philippines
3 Jul 16
@jaboUK
, yes friend after 3 hours of waiting for the road to clear from the burden of soil landsliding in the highway. It was a scary moment. Thankful none was hit with the sudden landslide.


• Cagayan De Oro, Philippines
2 Jul 16
@Lucky15
, Might be sis, I really like dog but my sister is a very big opposition.

• Philippines
2 Jul 16
I was thinking you'd adopt the dog just like the cats, Ms. Erly hehehe!

• Cagayan De Oro, Philippines
2 Jul 16
@sunrisefan
, I really wished too, but I am afraid my sister would not like my idea.Before we left, one man arrived and believed to be the owner.

• Philippines
2 Jul 16
@cacay1
And you would spend the night again in the hotel hahaha!

• Cagayan De Oro, Philippines
2 Jul 16


• United States
2 Jul 16
It is so hard to see an animal in such dire straits. So glad you were able to feed the dog. Hopefully, he belongs to someone and will be reunited with his owners.

• Cagayan De Oro, Philippines
3 Jul 16
@Corbin5
, yeah as a dog lover like me, I feel sick when see a dog so hungry. When I was a teenager I had 4 pet dogs and 2 pet cats. My father never opposed having them in my life.

• United States
4 Jul 16
@cacay1
Yes, when you grow up with dogs and cats, that love for those innocent creatures just stays with us.

• United States
2 Jul 16
Oh the poor dog who could not speak and tell you and your friends why he was so forlorn. You were so good to take pity on the creature and feed him. I am sure he was very grateful to you. I am sorry you got stuck in that long wait due to slide and floods. God protect you my friend.

• Cagayan De Oro, Philippines
3 Jul 16
@TiarasOceanView
, yes friend, may looked at the dog in a pitiful situation.He seems like a baby longing for love, toys and nice foods. The people around was so amused with what i did and the dog reacted by eating. I supposed to take a shot thru my celfon, but too bad, low bat. That moment was so rare and extra ordinary. Thanks friend.

• United States
3 Jul 16
@cacay1
It was a precious blessing to the dog my friend. You are a good great heart.



• Green Bay, Wisconsin
4 Jul 16
I hope his owner found him and he was able to return home. I'm glad he took food from you.

• Cagayan De Oro, Philippines
4 Jul 16
@just4him
, I hope. Yes, i was glad dogie ate the food. he is like a baby.

• Philippines
2 Jul 16
He could be sick. Poor dog, I wish the owner finds him, or maybe he was swept into the sea from somewhere?

• Cagayan De Oro, Philippines
3 Jul 16
@acelawrites
, there was a man who came and went nearer the dog. It was told to be the owner. Someone might have texted the owner. The dog was like a baby.It seems he lost a toy . I was thankful he ate the food.


• Cagayan De Oro, Philippines
2 Jul 16
@ida123
, I was not able to consume my food hehehe, we were in a hurry to go home.

•
14 Feb
I am glad you are home now. That must have been an experience. I wonder what happened to the dog..