Distribution Started in India....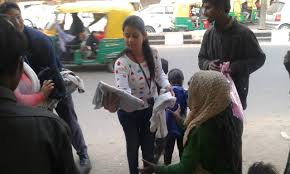 Hyderabad, India
July 5, 2016 11:51am CST
As the season is changing in India. Rains are picking up followed by a small decrease in the night temperatures. It continuous slowly and reaches a maximum during the 'FESTIVAL OF LIGHTS " which is also known by the name DIWALI . During this period especially on the festival night people generously donate Woolen Blankets to the poor people. They place an order for bulk purchase for this purpose. This time, when I was returning from Charminar I noticed people purchasing blankets and distributing them to the poor people then and there itself. Does it show that there is a drastic change in the very mentality of the people or does it show their concern more to the FEAR OF GOD ?
1 response

• United States
5 Jul 16
I think it is more an act of human kindness rather than a fear of God.