Earning online and time taken to really to be earned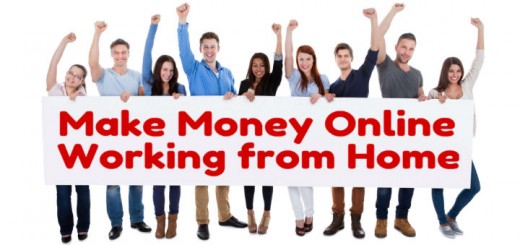 Shillong, India
July 5, 2016 11:26pm CST
When I first saw an advertisement about earn extra income I thought wow!! these people really earned and I should also join, So, I too tried to join their advertise site and follow the click below guess what I found... you must be familiar with this ....Standard, premium member and what members need to be registered where we need to pay some amount of money through online... For this kind of site we cannot guarantee whether it will really work or not. Off course there will some which really works and genuine, I would not generalise. This really makes me doubt and confuse. Sometimes later again I saw that I can order for Earn extra income CD and pay Rs. 500/- for this. Finally I decided to start to work from home without going to office and I can earned in a month at least 20k which would be more than enough for me. Guess what it does not work . it takes time. Nothing comes overnight.... what an impractical imagination and action by me..when its clearly say "earn extra income" When I discussed with my roommates they told me that these are very tricky when payment comes be careful that I am not wasting my time and energy but anyway I have joined some site after checking thoroughly from which I really earn very few amount which relief me and can trust the site that they are genuine so " they really pay though its small amount, they are not scammer" So, when I received the parcel and open it in my pc I realise I need to join so many survey website and other sites to earn appropriate amount per day. With excitement, I have joined all the link that I was given and later on I realise it takes months and months to collect every single penny from every participated surveys and click site. Most of the earned are in points when I successfully completed otherwise it gets screenout or targeted number of members is fulfilled and wastage of time. Anyway, as of now I considered as my part time real extra income and hobby engagement as I can earned by little engagement although its takes long time to accumulate all the points. Which I can redeem whenever I want. While I was freshly engaged online work I thought money will directly deposit in my a/c but the process is different as it is coming from different sources you need to follow their term and condition. Some sites convert the points into cash and transfer to your a/c and some gives reward in the form of gifts or voucher which is really like a gift. Many advertisements promises that you will learn and earn fast but I do not believe in fast earning because every activity takes time nothing comes easy and in overnight. Even we also takes time to grow, how can you earn money in overnight or in week or in months. During this course of times I've learned lessons that we should be careful before joining any earning link or sites and we need to check the review of the sites, genuine or not etc. Nowadays there are many fake sites and the sites which are run for personal benefit where you lost your time and energy and pays nothing So friends what comes to your mind when you see Earn extra income ? Thank you in advance if you are visiting my discussion
3 responses

• Philippines
6 Jul 16
I agree with you about being cautious in dealing with earning extra online. Fortunately, I haven't experienced being scammed by anyone or anything online. I do surveys and research first before I venture in a particular extra income. At present, I just have Mylot and another app on my phone where I do get earnings. Although what I am getting is not that big, receiving few dollars still make me happy. I joined Bitlanders also which I think is also legit. Unfortunately, I need to spend more time there to earn a good amount. It is unlike in Mylot where we can just post short discussions. That is another reason, I love Mylot.

• Shillong, India
6 Jul 16
I agree with you! Most of the survey that I have been participating are trustworthy and earn little but pays even though. OUr expenses are more than we earn. I have been working in
@toluna
4 years now they really pay so I never quite as I found Toluna users are friendly and helpful like Mylot users.

• Philippines
6 Jul 16
@psanasangma
Thanks for sharing about Toluna. I just visited it and signed up too.

By the way, how does it work?

• Shillong, India
7 Jul 16
@annierose
Thats nice to hear... let me share information of
@toluna
with you then. you will receive survey based on your profile. every survey point you may receive 1500 to 3000 points if you are successful.. You can create topic, thumbs, battles, polls and pictures or videos can be use from the available sources or you can upload your own pictures if you have. You also need to participate , response in other created topic and polls and etc. Hope you like it. I would still say it takes time,, there are gifts as reward which are done as lucky draw. I believe
@mylot
is faster than
@toluna
HOpe you will have fun


• India
6 Jul 16
I too tried a lot for getting extra income but no way.

• Shillong, India
6 Jul 16
Yes, It only work real extra income only nothing like your full time jobs Real works pays you more

• India
6 Jul 16
@psanasangma
correct, But supporting it should have some extra income.

• Philippines
6 Jul 16
Earning on-line or in the real world working on a real job takes time. If it was so easy, a lot of people would have been millionaires, many times over!