The ultimate tool kit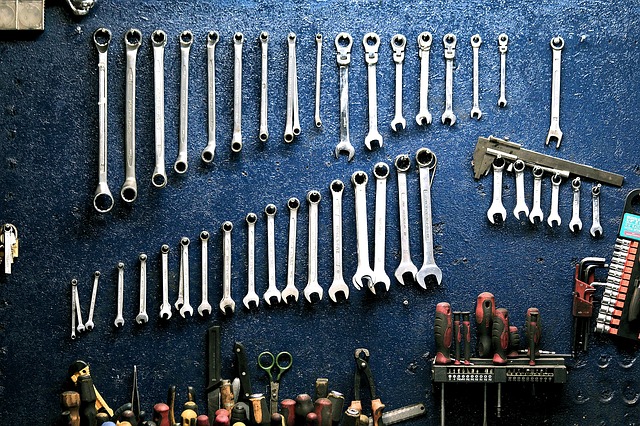 United States
July 8, 2016 1:05pm CST
(the picture is from PIxabay and represents what I'd love to have!) My recent watery adventure with my car made me realize two things. One, it's a lot of fun to be actively engaged in fixing my own car and understand what's really going on, and two, I really need more tools. So I'm building my own tool kit, one piece at a time, trying to buy quality as I go along. My two main foci are automotive needs and household needs. Here's what I have so far: Hammer, electric drill, sledge, a few screwdrivers, pliers, tape measure, mini screwdrivers, file, hex keys, crappy multi tool.. Here's what I'll be getting, piece by piece: needle nose pliers, vise grips, ratchet and socket set, crescent wrench, better multi tool, decent hand saw, hack saw, maybe some day a torque wrench, full screwdriver set, better jack and jack stands. A good box to keep everything in. So, what've I missed? Is there anything that's super useful that I may have missed?
4 responses


• United States
8 Jul 16
I want to be prepared and not have to always borrow things.

• Bern, Switzerland
8 Jul 16
@Rohvannyn
Preparedness takes away alot of bad surprises and inconveniences.

• United States
8 Jul 16
An axe would come in handy!

• United States
8 Jul 16
That's a good idea! This area doesn't have anything to chop so I think that might be a little lower on the list. Maybe a hatchet for camping.

• Centralia, Missouri
9 Jul 16
I only know what i have missed, WHEN I need whatever it is

• United States
9 Jul 16
I sure know what that's like.

• Centralia, Missouri
9 Jul 16
@Rohvannyn
think prepping too, manual can opener, matches, etc

• United States
9 Jul 16
@Jessicalynnt
Good point. We have all that already so we're good. I laugh every time a manual can opener is mentioned since it's the only kind I've successfully used!


• Moses Lake, Washington
10 Jul 16
Christmas gifty ideas!! Home Depot gift card!!
@rohvannyn
you are a dilly.

• United States
10 Jul 16
At least I'm not in a pickle!