Can Diamond really measure your love...?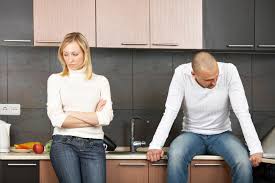 Hyderabad, India
July 9, 2016 10:29pm CST
There are people who under a false notion generously present a diamond as a mark of their love towards a lady. If, presenting a diamond is the only medium to express your love, then what about the poor lovers..who do not have sufficient money ...? Are they not loving each other? Don't they have love towards each other? It is not the Diamond or any gem that measures the love, but it is only the true that determines the strength of love. This is merely a foolishness to expect a gift of Diamond from an unfaithful partner. A BROKEN TRUST CAN NEVER BE CEMENTED BY A STRONGEST DIAMOND ON THE EARTH.
3 responses

• Philippines
10 Jul 16
Love for me is more than of the diamond. It is something that cannot be measured through material things. Lovers who have all the wealth in the world cannot be judged as happy lovers at all just because they have the power to purchase anything that they want to. The success of a love relationship relies on what is within the heart of the 2 persons involve and not on their purchasing powers to buy diamonds just to present their love.

• India
10 Jul 16
I don't think so. If a person without money will be having more love towards his family than a person who gifts diamonds ... its all in the heart not in articles or gifts