Why the nearsighted eyesight becomes so common today?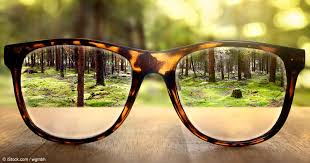 Guangzhou, China
July 10, 2016 10:53am CST
I am sad to learn that my son is nearsighted and I shall bring him to see a doctor soon. Of course today we can't totally get rid of the computer, TV and cellphone. But actually my son doesn't spend a long time on it already. Is it because he likes reading books? Or is it because he has more homework? Or is it because today the children has a high study pressure and hardly go out for outdoor activities? Why it is so common today?

Hopefully the scientists will find out a solution to fix this problem...
4 responses



• United States
10 Jul 16
He sounds like a very bright boy there.Maybe he does not need all the electronic devise .I have not met anyone who are near sighted.. It could be a lot of things there.Hope you sort this out

• United States
10 Jul 16
My sister and brother had to wear glasses at such early ages. No computers, cellphones, or a lot of TV watching or reading for them back in the 1950s when they were kids, so I think genetics plays a part. I was the lucky one and still have no need for glasses.