What's the difference between Cherimoya and Sugar Apple?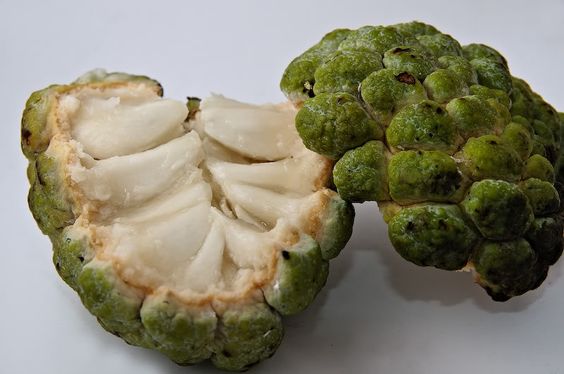 Philippines
July 11, 2016 3:51am CST
Here in the Philippines we call Sugar Apple, Atis. I've already tasted Sugar-Apple but not cherimoya which looks really similar to Sugar-Apple. Sugar-Apple is sweet, creamy, and has a bit grainy texture. How many of you have tasted both fruit? What do you like better and why?
6 responses

• Calgary, Alberta
11 Jul 16
It is the same, Cherimoya is the international name while Sugar apple is the filipinized English term for it. The word carabao is not recognized by the English dictionary, they call the animal water buffalo. Yes Filipinos have their own English. Canadians also have English terms Americans and other nationalities wont understand.

• Philippines
11 Jul 16
that's good to know but they have sugar apple in Florida and it says there that it is a relative to Cherimoya

Download PDF Publication #HS38?Jonathan H. Crane, Carlos F. Balerdi, and Ian Maguire2Scientific Name: Annona squamosa L.Common Names: annon, custard apple, sweetsopFamily: AnnonaceaeOrigin: The sugar apple is indigenous to tropical America. Relatives: cher

• Calgary, Alberta
11 Jul 16
@ronc510
farmers got confused on saying names of tropical fruits that were not native on their country.

• Philippines
11 Jul 16
@ronc510
I want to know how you can insert links to your response just like the one up there. I see it in other post but I don't know how they make that banner of the links.



• Philippines
11 Jul 16
I love sugar apple. Haven't tried cherimoya yet.


• Philippines
11 Jul 16
i like both of them because they taste good and nutrious


• Singapore
7 May 17
Nice discussion you have here. I haven't tasted both fruits yet.