My Ancestors Did What to Their DNA?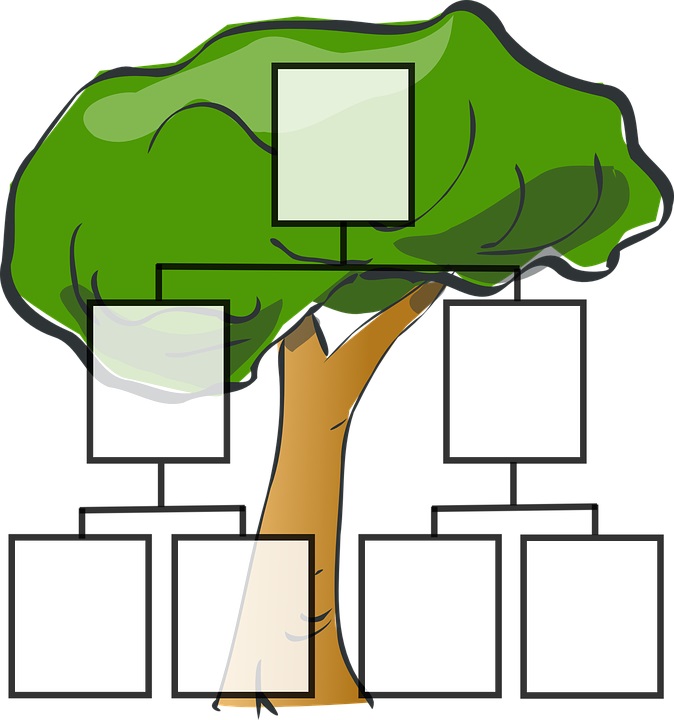 Austin, Texas
July 11, 2016 12:28pm CST
ATTN: Calling All Geneticists! Here is a question that is driving me nuts! I don't know enough about the science of genetics and I watch way too many movies, which causes a problem for me when it comes to distinguishing fact from fiction. Watched a James Bond movie and one of the characters had undergone genetic therapy in Cuba. More specifically, he had undergone DNA replacement therapy that changed him into a completely different person. Are you a wanted criminal? Well forget about plastic surgery. DNA replacement is the way to go! OK. Here's the problem I have with that. Suppose you were doing research on your family tree? Do you watch that PBS program "Finding Your Roots with Henry Louis Gates Jr." where he traces the ancestry of celebrities? He does the ancestry research two ways: via the records and documents available and via a DNA test. ( pbs.org/weta/finding-your-roots/about/ ) Suppose one of your ancestors underwent gene replacement therapy? The guy in James Bond went from being North Korean to being British!! Doesn't that sort of blow a hole in the validity of the whole DNA testing thingamabob to trace your ancestry?? It's a valid question. Especially considering the significant impact the response could also on have on crime solving.
5 responses

• United Kingdom
11 Jul 16
I don't know why I find it so irrationally funny that the James Bond guy went from North Korean to British!

• United States
12 Jul 16
I didn't see the movie, but there is no such thing as a North Korean DNA. Nor is there a British DNA. There are genes that occur more frequently in certain geographic areas simply because people tend to marry people close to them. Plus, DNA exists in every cell in the body. So I'm not getting this at all. I think when these shows name DNA as coming from a certain geographic region based on statistics, but that's a guess. I don't really watch them. I have—I find the history in them often quite interesting.

• Austin, Texas
12 Jul 16
Oh yes! I totally get the part that's fiction. By saying North Korean and British, I am referring to the geographical areas. But I was trying to explain the plot in the James Bond as well. Yeah. The lines got criss-crossed in the explanation. But don't you think, touting DNA analysis or genetics as a precise or an exact science and then also knowing that genes can be modified, spliced, diced or even replaced, sort of takes the "reliability" about the testing process?? It's a thought. I just want a knowledgeable and qualified geneticist to tell me plainly that what I'm
thinking
is foolish, makes absolutely no sense, and is completely unscientific; and that most certainly, if DNA test results are used in a court of law to prove or disprove the guilt or innocent of the accused, the results should be presented and accepted with these factors also being considered. That's all!


• United States
12 Jul 16
@cmoneyspinner
Ah, okay. I'm not a qualified geneticist, nor do I deal in law enforcement. I would suggest posing that question in a different forum. It's quite specialized.

• Austin, Texas
13 Jul 16
@msiduri
- I don't know of any specialized forums. Although? Come to think of it ... I could probably mention this topic on Quora. Anyway … I just put it out here because … you never know … this is a large community with people from everywhere who have all kinds of KSAs (knowledge, skills and abilities). I thought to myself … there could be an informed scientist who also happens to be a myLot member. They might see this discussion and chime in!
It's possible!







• United States
4 May 17
@cmoneyspinner
I agr4ee. Stop the aging process. I would never trust anyone enough to allow them to change my DNA in any way.

• Philippines
11 Jul 16
It is so funny who they could transform a North Korean to a British one? They could manipulate the genes, but I don't know if he will truly be transformed into another kind of person.

• United States
11 Jul 16
Well yes, gene replacement therapy undergone by an ancestor would make that DNA test a waste of time for sure! If this gets out, then the monies from DNA test will dry up big time.