Will you enjoy watching thunder and lighting from a far and safe distance ?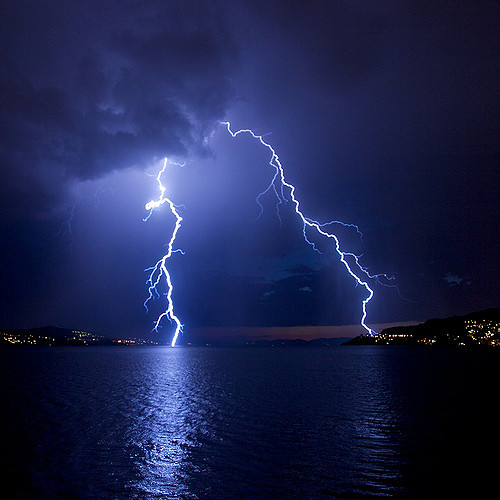 Hong Kong
July 12, 2016 3:36am CST
We have a great thunder storm in Hong Kong few days ago and within an hour, it was over 5000 times. We seldom have heavy storm like this and it was really something. I was out for a walk before the storm started. Suddenly, it goes on my right and on my leaf behind the big and tall trees surrounding me and it force me t run as fast as I could before I might got hit by the storm. I went home quickly but still watching the storm and lighting from a far and safe distance. I would like to watch this powerful phenomenon whenever it is safe to do so. How about you ? Share with us ?




6 responses


•
12 Jul 16
I really don't like the thunder it is load and distracting. Lightning on the other is something I would very much like to see. It is magical in nature and reminds us of the power of nature :)

• Hong Kong
12 Jul 16
Lighting is fun if we can just watch it from far away. I sometimes enjoy watching thunder near the seashore as well.




• Johannesburg, South Africa
12 Jul 16
Thunder storms are common here during summer and they terrify me. Every year we hear of a few people who get killed by lightning. On the other hand the photographer in me would love to get some decent shots of lightning, but I'm never in the right place to get them.

• Philippines
12 Jul 16
I never would like to watch lightning because i am afraid of it . Though , i like hearing the thunder from inside the house or a building . Somehow it seems the gods are playing bowling.