Ladies Lunch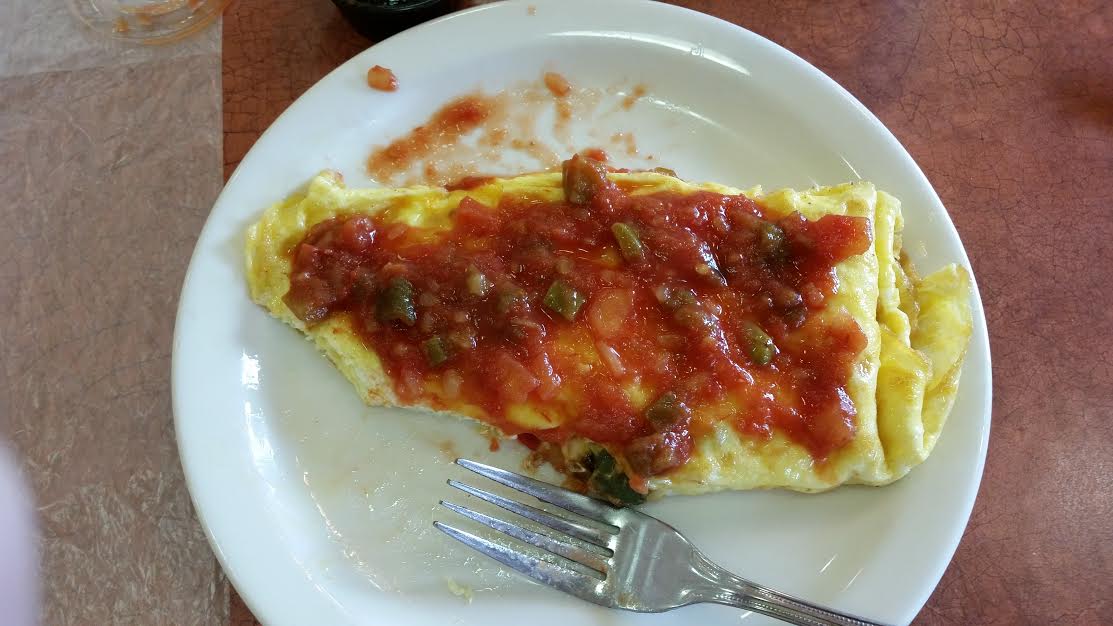 United States
July 19, 2016 4:21pm CST
I had already started to dig into my veggie omelet when I thought to take the picture for my post. Mom and I weren't able to make it to ladies lunch and games with the church ladies last month because we had no babysitter for the grandkids while my daughter was at work. I didn't really have the money, but honestly I don't really have it any month! I could have, or should have used the $10 I paid for my mom's and my lunch for gas in my van and taken it off empty. But you know, this is one of my monthly things that I look forward to going to each month. 5 of us ladies play call for your partner Pitch and my mom and another of the ladies play Yahtzee. The oldest member of our church is now in an independant living center in a town nearby so we all drive over there and enjoy our time with her. We eat at the restaurant area inside the home. Tonight is also church council meeting. Oh how I wish they would change it to the 4th Tuesday as I am already busy with other church activities the first, second, and third Tuesdays of the month. It kinds of puts me in a bad mood to know that I have to also be gone this evening after being gone for hours already. So, how has your Tuesday been?
7 responses

• United States
19 Jul 16
I was ok pretty much for today. did some washer and hung it to dry. The house looks just how I love it so I am good for a long while.

• United States
20 Jul 16
LOL I didn't go get my clothes off the line until this morning.

• United States
20 Jul 16

• United States
21 Jul 16
@sharon6345
Yeah, and this time it didn't rain on them.


• United States
19 Jul 16
I hope that they can maybe change the newest meeting to another day. I don't know why they would lump so many activities into the same day. That veggie omelet looks really good by the way. Is that salsa that you put on top of it?

• United States
20 Jul 16
Yes, the gal came and asked if we wanted salsa and we said yes. Another of the gals also ordered the veggie omelet.

• United States
20 Jul 16
@marsha32
I don't think I've ever been offered Salsa on an omelet before. I mean, I've had it on an omelet, but I've never been offered it.

• United States
20 Jul 16
@ScribbledAdNauseum
The special yesterday was a steak and cheese quesadilla. I think that it the only reason it was offered as they've never offered it to us in the past when we've ordered omelets.



•
20 Jul 16
Been a happy Tuesday so far. I hope the same thing for today.

• United States
20 Jul 16
I slept in way too long today

• Charlotte, North Carolina
19 Jul 16
Sometimes it is just good to do something you find important or fulfilling, even if you feel the money would be better used elsewhere. The story of our lives, isn't it
@marsha32

• United States
20 Jul 16
Unfortunately it is the story of my life. Kind of like the $65 that I saved up to pay for this quilt retreat at the end of this month. I can't afford to go, but for my own well being, I can't afford to not go. That price includes 5 good meals too.

• United States
19 Jul 16
I have been to the garden and I also have supper ready since we ended up going out last night cause it was late for me to eat but Bob wanted to go fuel the truck for me.

• United States
20 Jul 16
Hey, you have a hubby that gasses your vehicle. My van is literally on E. Hoping I can get to the quilt shop and back today.


• United States
20 Jul 16
you know, I do. Bible study is usually also on Tuesday morning, but with so few in the group and many summer activities we are taking the summer off.