The cow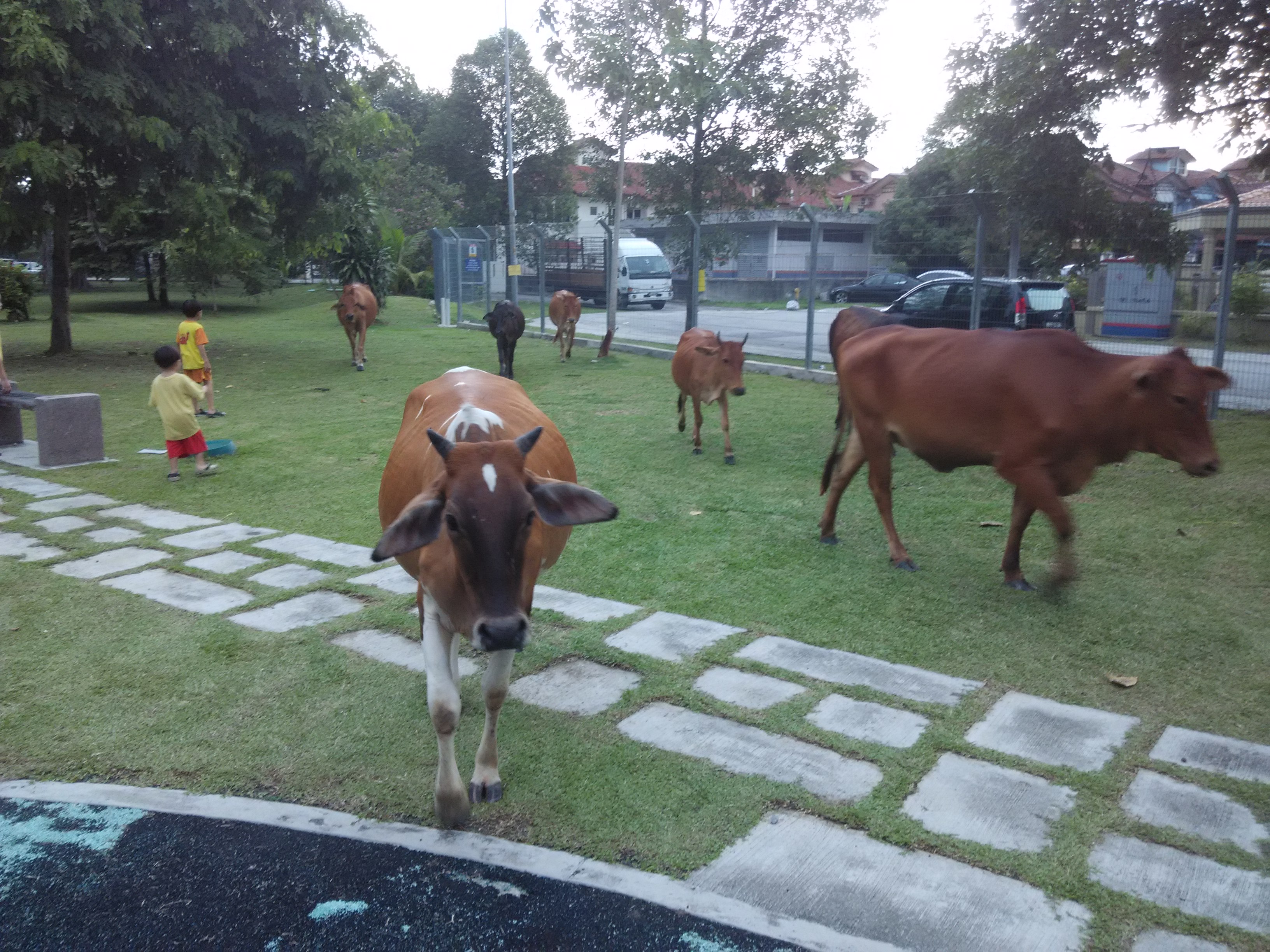 Malaysia
July 22, 2016 4:41am CST
There are many cows in the garden which is near my house. Today, there are some cows pass by the playground. Many kids were playing there. Once they saw cows coming, they were excited. Some of them chase the cows. It was fun. I took out my phone to take some photos of the cows. And I found that one cow was heading to me. Oh! Maybe she likes me.

She stopped in front of me and kept looking at me. I touched the cow. This is the first time I am closed to a cow. She is really big.

Are you scared if a cow is closed to you?
2 responses


• Guangzhou, China
27 Jul 16
Since I grow up in the city, so I will feel excited to see the cows when I see them in the countryside. However, if the cows come to me, I will also feel scared because they are so big. I am a little afraid whether I will be in danger. In fact sometimes a common goose will make a city person screaming