A good book ?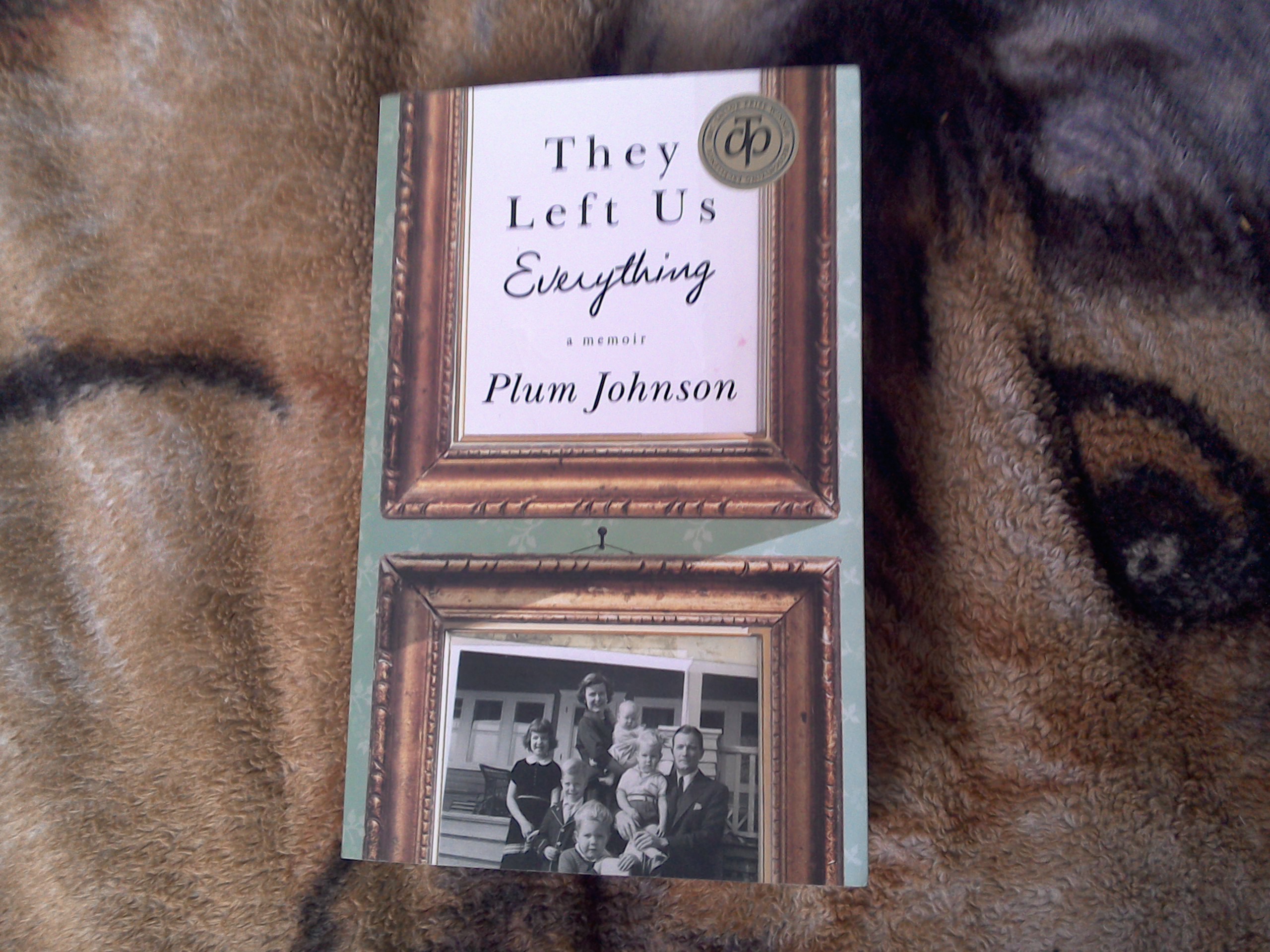 Canada
July 22, 2016 7:05am CST
Well yesterday at the thrift store I fell on a book that seem to be like a good book to read. So yes I started to read it . It is a memoir book if you can call it this way. The title is ''They left Us Everything ''. Written by Plum Johnson. So the book was only $2.99 so I thought not bad. I don't know if some of you did read it. But the book is about the family home after the parents death. I know the subject is not on the upbeat, but it did and strike home to me, because I did lost my parents and they did sell the house with all the family's memory with in it, that is the way it feels like when you sell your parent s place house. Everything finally end well. Photo from mom
7 responses

• United States
22 Jul 16
It sounds like an interesting book. I'll have to keep it in mind

• Canada
22 Jul 16
Never really been a fan of memoirs, but it is true that thrift stores can be a source of good books.

• Canada
22 Jul 16
@beenice2
True, but they don't attract my attention.


• Green Bay, Wisconsin
22 Jul 16
It is a strange feeling when the family home is sold and the parents are gone. I'm glad the book struck a good cord with you.

• Green Bay, Wisconsin
22 Jul 16
@beenice2
We sold our parents home this past winter.


• United States
25 Jul 16
It's always something when one chapter of our lives closes and another one opens.

• United States
22 Jul 16
Wonderful photo you shared with us. It is so cool when we can form a strong connection to a book.