Stuck at the Mall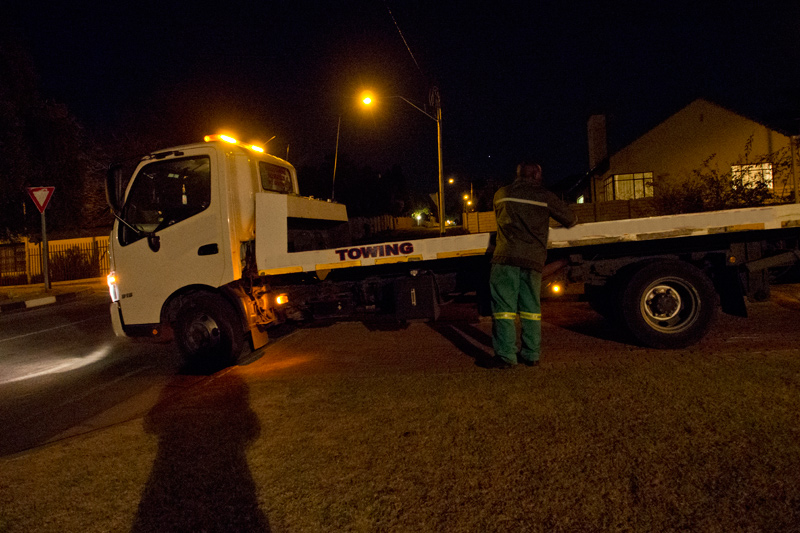 Johannesburg, South Africa
July 23, 2016 6:31pm CST
Today was not a whole heap of fun. We had plans to take a friend out for tea this afternoon, but before fetching her we stopped off at a small local mall to do some shopping. Unfortunately when we returned to the car it refused to start, so I called the Automobile Association (AA). That's when the fun really started. All their mechanics were on strike so they said they could send someone to jump-start the car, or otherwise it would have to be towed. I wasn't too keen on towing, so, despite the fact that I wasn't convinced that would work, I opted for the former. Of course the problem wasn't the battery and the guy wasn't able to do anything else. He wanted to disconnect the battery and see if reconnecting it solved the problem, but thankfully he didn't have the tools required to do it. In the end I was forced to get the car towed home as there was nowhere else it could be taken on a Saturday afternoon. That's the abbreviated story, ignoring all the frustration waiting around, phoning the AA over and over again because they were taking so long to do anything. My first call was a little after 3:00 pm and we got home at about 8:30. Photo shows the tow truck, just before it left our house.
4 responses

• Philippines
24 Jul 16
So sorry you had to go through such an ordeal. My car has acted up on me a good number of times. All times, it has been no fun at all!

• Johannesburg, South Africa
24 Jul 16
I guess life's like that. I've been lucky in the past because my car usually plays up at home. As I have a neighbour who's a (semi-retired) mechanic, I don't often need the AA, but just my luck their staff were on strike the one time I needed them.

• Philippines
24 Jul 16
@Gina145
hopefully, you get your car fixed. Murphy's Law in full swing tonight, when something will go wrong, it will!

• Johannesburg, South Africa
24 Jul 16
@allen0187
That's for sure. I'll be in touch with my garage tomorrow and I'm sure the car will have to be towed there. This could be an electrical problem, so fixing it may take a while. Also, it's an old car so parts aren't always easy to come by.


• Bunbury, Australia
24 Jul 16
That would have been a long frustrating day. Even belonging to something like the AA isn't always a lot of help.

• Johannesburg, South Africa
24 Jul 16
@JudyEv
I guess it was some help in the end, because I wouldn't have known how to deal with the situation on a Saturday afternoon without them, but I was really unimpressed with service I got. I've since established that the guy's diagnosis of the problem was incorrect so I was lucky he didn't have any tools on him. Now I've still got the problem of getting the car towed to the garage, but at least this time I'll be waiting for the AA in the comfort of my own home.

• Bunbury, Australia
25 Jul 16
@Gina145
Hope it all turns out okay in the end.

• Johannesburg, South Africa
25 Jul 16
@JudyEv
I imagine it will, though the fact that the car is old may slow things down. Unfortunately the weather is so miserable today that I really don't want to get involved with the AA again until it improves. It's not raining now, but there's a good chance that it will and I really don't want to be stuck outside watching them loading the car onto the truck if it does.

• Canada
2 Aug 16
Wow that's a long to time be waiting on help for your car. I would be furious. Thankfully they have never been on strike when I needed them. Did you get it fixed?