Divya Amrit Kit...one medicine for all health problems?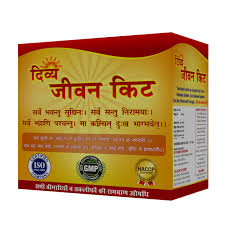 Hyderabad, India
July 24, 2016 6:27am CST
Just now I had seen an Advertisement on the T.V 'DIVYA AMRIT KIT '. What the Advt.says is that it is the medicine which can cure kidney, heart, liver, diabetes, joint pains, purification of blood, skin problems. Is there any such medicine in the entire world which can be a one solution for many health problems as such. The Kit actually contains only 80 capsules and along with that ,they give some powder also as an offer which should be taken during the night. It is a free gift. The cost of the kit is Rs.3,700/- (nearly $70). There are also such medicines which are entering into the market like Tea, capsules, gels, creams, lotions which boast of giving fairer skin, reducing weight, giving slim body, etcf., They actually do not work at all. Only gullible are becoming victims of such products and these people are minting money like anything. Are such products are available in your country? Have you ever tried them?
2 responses

•
24 Jul 16
well whether these medicines work or not depend upon basicaly the generic ingredients. is it a herbal one or nt etc such medicines cant be guaranteed. at times these medicines are nuthn but natural ingredients which may make a distance . eg i knw of a medicine which cures cough and throat pain buttt its nothng but a paste of honey and ginger . on the contrary however some medicines have chemicals in them which are harmful . i c these alot in my country . but they seldom work if u c on a large scale. being from a medical profesion i recomend that always consult a doctor and use doctors prescription b4 using any medicine . consult your doctor