How do you see democracy in the world today ?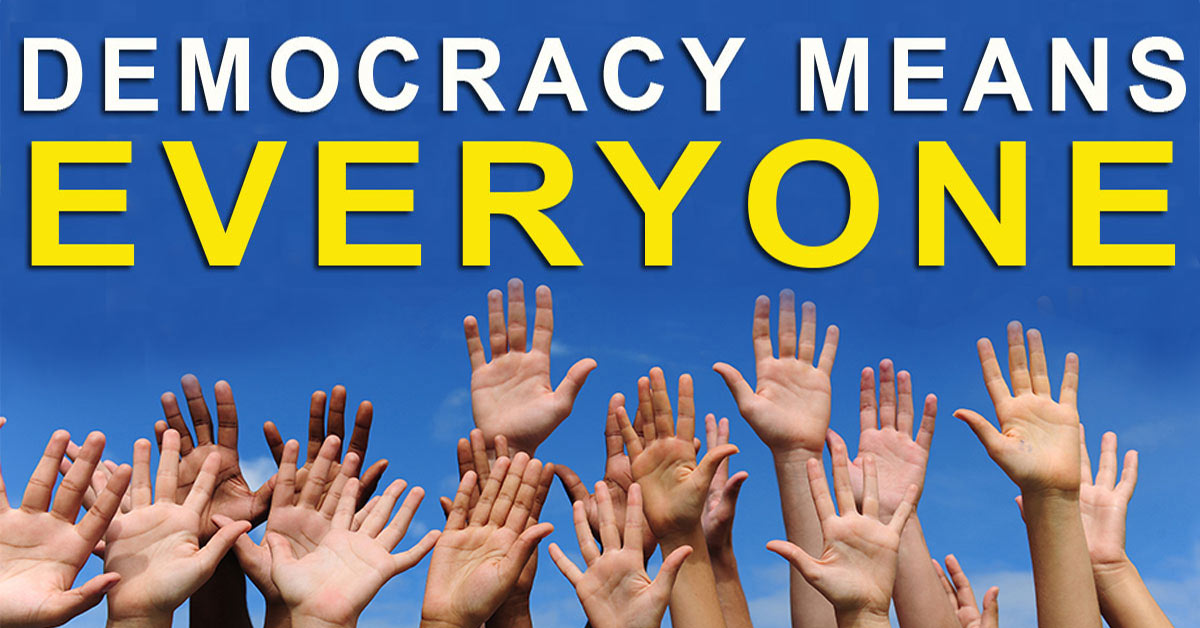 Hong Kong
July 26, 2016 12:19pm CST
There are some value about democracy is pretty good such as freedom and the right to vote. However, what does democracy really means for people may have different interpretation and understanding in different society. on the other hand, some people has already abuse this term and use it for his or her own good rather than making real benefit for the society or the government as well. What is your opinion about this concept in today's world and do you think this system will still be a good thing to this world today ? Share with us ?


5 responses

• United Kingdom
26 Jul 16
At this point, democracy is a joke. The IDEA of democracy is still amazing and should be put into effect, but there are too many corrupt people currently in power for it to be feasible without some real changes. Take Brexit (forever crying). Farage had said earlier in his campaign that if the Remain voters won by any less than a 60% majority, there would be a second referendum because that clearly was not the real voice of the people; Leave voters won by a 52% majority, so were is our second referendum to hear the real voice of the people? Hypocrisy at it's finest. Britain is now under the control of an unelected Prime Minister that is putting through reform after reform that will destroy this country, and there's nothing we can do to stop her. Where's the democracy in that? Things SHOULD be done democratically, but really it's not possible at this time for them to be done fairly and it sucks. And if Trump wins in America there won't be any such thing as democracy any more.

• Los Angeles, California
26 Jul 16
Why do you say there is no Democracy if Trumps wins? State your argument with logic and not repeated hereby and conjecture from the liberal hater viewpoint. America stopped being Democratic when Obama came into office.

• United Kingdom
26 Jul 16
@JohnRoberts
Because Trump is a racist, a sexist, and frankly a bit of an idiot. He may be democratically elected, but he won't listen to anyone but the 1% when it comes to his policies and laws, where the whole point of democracy is that you speak for the people as a whole. I genuinely fear for America (and the rest of the world) if he wins the election. What makes you say that America stopped being democratic under Obama?

• Philippines
16 Aug 16
I live in a democratic country where I can say anything I like (thank God my country isn't as PC as other Western country) and vote in our elections (though sometimes it's more of a popularity contest). Nevertheless, I abide by Sir Chruchill's opinion on democracy- "The best argument against democracy is a five-minute conversation with the average voter. Different people have different perceptions of democracy and, usually, it is when it suits them rather than a majority of the people. Currently, I tihnk it still works event hough it has its flaws - technically it's more on what people's notion about democracy that is flawed but that will go against popular opinion (another democratic trait). It is still good since it has the concept of freedom, but even freedom when abused, is bad and makes democracy a double-edged sword. I guess time will tell if people will feel against the democracy that they are living in and using demcoratic means to get rid of democracy.

• India
28 Jul 16
Idea of democracy is perfect but its implementation, peoples' perception and behavior, is not up to the mark. People enjoy breaking the rule or using the loopholes and this is what happening.

• United States
26 Jul 16
I think democracy is just a lie in some countries. For instance, Bangladesh claims to be a democratic country, but in reality, it's a dictatorship.