Do You believe in Astrology?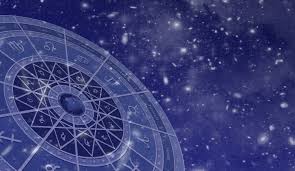 Hyderabad, India
July 27, 2016 12:03am CST
Astrology is the calculation of the position of the planets and their movements. Here simple arithmetical and geometrical calculations are used. The persons who study this astrology generally write yearly calendars indicating when there will be sunset and when there will be sunrise for each day They also calculate the lunar eclipse and solar eclipse. However, they can not calculate the life events of one's life. It needs lot of deep calculation, understanding of the subject ,and good interpretation. It is easy to see the liquid in a glass and say whether it is water or petrol. But, it may not be possible to see the composition of molecules of each liquid unless one is equipped with a microscope or Electron microscope. similarly, it is not possible to calculate and read one's life chart which we may call Horoscope . somewhere or other they commit mistakes and everything becomes useless. So, better we avoid such study which can not be made with perfection. If anybody says that he is a world famous astrologer, better we handover them to the police, as there are no even simple astrologers in the entire world.
1 response

• United States
27 Jul 16
I am a big time believer as it's never wrong for me. I ead it about other people I know and again it's always true. I am waiting on a special reading that was done for me. I can't wait to get it.

• Hyderabad, India
27 Jul 16
go ahead..wait till the good day comes for you. By that time we will be in our 60s or 80s. Any use of it.? It is like giving a costly sports shoe to a person who can not walk.

• United States
27 Jul 16