President Duterte on his Extra Judicial Killings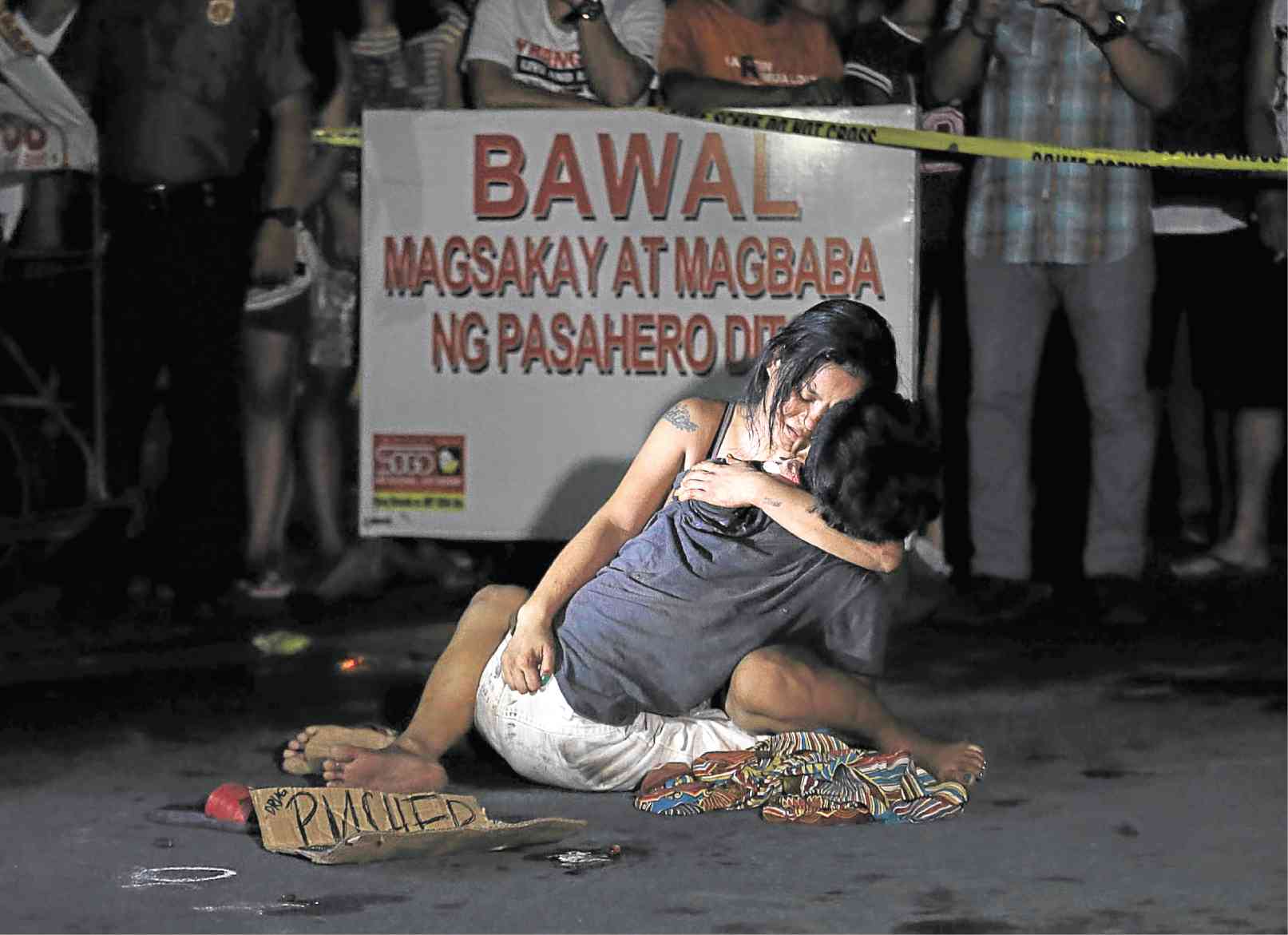 Pasay, Philippines
July 28, 2016 12:03am CST
I would agree on the fact regarding death penalty as long as it must have due process and proven guilty because they are Criminals of Drug addicts, pushers, users and Drug Lords. More so the suspect of kidnap, murder, rape and other more heinous crimes. I really dislike the idea of Extra Judicial killings because not all of them are Drug pushers or addicts, more so it only focuses on Drugs. I believe they still have the right to defend themselves and reveal who is the mastermind and Drug Lord. But seems that the police themselves has something to do with this and this is the reason why they just killed the suspects so easy. Aside from that we can only see poor people who are being killed and not yet the Drug Lords. Right now I dislike the fact that innocent lives were been dragged and killed because of mistaken identity or power tripping. I strongly believe that the command of President Duterte to allow the people to use guns to shoot the suspected people who are involved in Drugs have its repercussion that can endanger the lives of innocent Filipino people or can be the real victims of extra judicial killings. For ones I felt so insulted on his statement at SONA by saying this "And you are portrayed in a broadsheet na parang Mother Mary cradling the dead cadaver of Jesus Christ. Eh 'yang mga 'yan, magka-dramahan tayo dito," Duterte said in his first State of the Nation Address (SONA) Duterte is talking about the pedicab driver of Baclaran that was killed by unidentified gunman and labeled him as he is a pusher. So easy as that. What if he is not involved in drugs? I even saw a comment of this photo that they are related to the victim and they really indicate that he has no trace of Drugs. Yet he was just working hard for his family, their situation is poorer than the rats. Seems that the President doesn't care anything about the people who were killed and he is not confirming if they are really into drugs or just innocent being. That is so insensitive of him for saying that kind of remarks.
1 response

• Austin, Texas
9 Sep 16
Sounds like the "beginning of sorrows" for the Philippines. Your president sounds like a very dangerous man. Aren't you afraid to write these things about what's happening? You trust him enough to exercise your freedom of speech? You're brave!

• Pasay, Philippines
9 Sep 16
I don't want to live in fear, when I believe it is my opinion then it is my opinion. I am not afraid of his followers and fanatics in which there was one who already message me privately and telling me foul languages. I would still say what I want.