A Fantastic Afternoon with Friends with a Bittersweet Note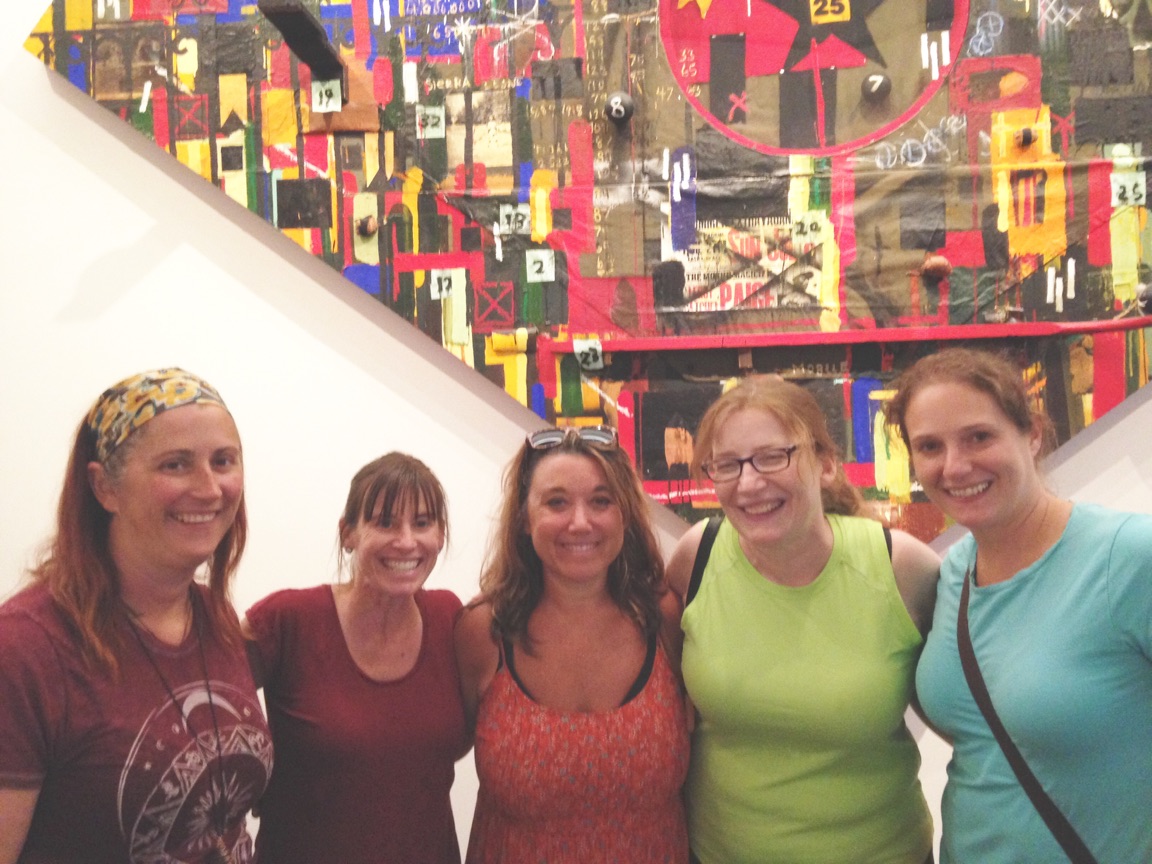 July 29, 2016 12:05am CST
My dear friend who moved about 3 hours away from us six years ago came to visit today. A couple of our other local friends made time for the get together as well. The kids hung out which is amazing that they can do so after all of these years. I met these mothers when my oldest son was around one, so nearly sixteen years ago. At that time, each of us had one child. We participated in a local playgroup together and proceeded to become dear friends. Our children managed to be friends as well even though we all went in separate directions as the years passed by. We decided to meet at the local museum which has a fantastic lawn with lots of space for roaming. After a picnic lunch, we spent some time perusing the museum. The kids range in ages two to sixteen between five moms. They managed to hang out and enjoy each others company even though we only see some of them once a year. The bittersweet comes from missing my sweet son Nolan who would be sixteen. He and Jake (my friend's oldest son) were good friends. In fact, we celebrated their third birthdays together because their birthdays were only two days apart. Seeing all the kids together, growing up, getting so big, having fun together, well, it made me sad. Nolan should have been there too.
9 responses



• United States
29 Jul 16
@jillybean1222
there will always be reminders of your son. Some sweet and some bittersweet. It is bound to happen at a get together such as this. It does sound like you had a good time though.

• Bunbury, Australia
29 Jul 16
Unfortunately there will always be these bittersweet moments. Glad you enjoyed meeting up with your friends.


• Philippines
29 Jul 16
It is indeed so nice to meet friends who had been so far from you. You'll have endless storytelling sessions.

• Hyderabad, India
29 Jul 16
yes. It will be a memorable and sweet experience meeting someone after a long time and having a get-together.

• Roseburg, Oregon
29 Jul 16
I am glad you had a good time.



• Switzerland
29 Jul 16
@jillybean1222
Oh my goodness, how could I have forgot this event. I am sure you already wrote about Nolan. I am so sorry, I do not know where I had my head this morning.

•
29 Jul 16
@LadyDuck
that is ok. there's a lot of us on here. it's easy to forget who is who sometimes.