Psycho Rangers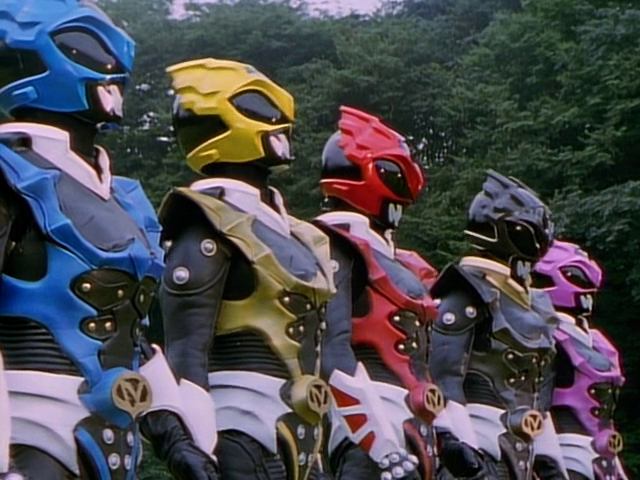 Semarang, Indonesia
July 30, 2016 5:07am CST
Hello guys.. are you a fan of power rangers? If so, what the villains of power rangers who you like? If you ask to me, I think Psycho Rangers was the strongest villain. I love them so much. Especially, their costumes similiar to the power rangers costumes. In series of Power Rangers In Space, they could easily defeat ecliptor. How do you think about this villains?
4 responses

• Dallas, Texas
30 Jul 16
I liked Lord Zedd before was castrated in Zeo onward. And I need to see In Space onward again too, as I missed those. Well up until Time Force which I ttreated as a giulty pleasure... I have a complicated history as a Power Rangers fan...

• Dallas, Texas
31 Jul 16
@elfranco7
Yeah, there's an online series I had been folloing called "History Of Power Rangers," done by a dude to goes by the alias "Linkara" and after seeing his summary of Wild Force, well that's one season I heavily underestimated. And to an extent I underestimated Time Force too. When I watched it as a kid, I was too hung up on the Matrix elements(when in truth the Sentai series Time Force was adapted from, "Mirai Sentai TimeRanger" translates to "Future Squad, Time Ranger" is to blame for that...) to notice that in some ways it was a better acted season. Though even when I do get around to watching all the seasons I missed, I am G1 Power Rangers fan, so I doubt zedd will be dethroned as my favorite villain.

• Hyderabad, India
30 Jul 16
i use to see this power ranger spd 7 year back , it was good to watch it it was running good till end of season

• Philadelphia, Pennsylvania
31 Jul 16
Ah, I just put Power Ranger sheets on my grandson's bed. He is so happy!

• Semarang, Indonesia
31 Jul 16
I'm glad tohear that, because today children have been spoiled by gadget

• New Delhi, India
30 Jul 16
i dont know about power ranger but once i saw the episode in which i heard sound like "SPD Emergency" thats it......

• Semarang, Indonesia
30 Jul 16
you don't know about power rangers? it is a children's show of all time. till now I still watch power rangers on TV