The Invisible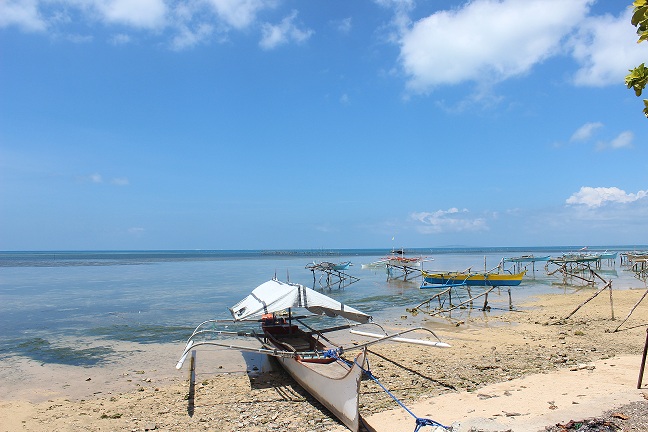 Philippines
July 30, 2016 9:22pm CST
My Facebook's newsfeed is filled with wedding photos. Five on my friend's list got married yesterday, July the 30th. Oh wow. What's in the date anyway? The weddings were held in different location and in different themes. I got to see those who were invited. It's hard to ignore since the photos are swarming all over. Then it got me to thinking... why was I not invited?

I mean, we've been colleagues and been in the same room before. Why was I not remembered? Then it struck me. I have like over a thousand friends but not a single soul said "hello" to me or asked "How I'm doing?" over the past days... Sure I message them on Mother's day, Father's day, Birthdays, Anniversaries and even concerned when I read someone was confined in a hospital. What's the purpose of having a Facebook anyway when no one knew you existed? Oh, well. I might contemplate of deactivating my account. But for now, I'm just a spectator of their world. Hello beautiful people of myLot. How are you today?

(c) Photo was taken by yours truly.
7 responses

• Philippines
31 Jul 16
It's not a good; they only wanted to show off what they had been into.

• Philippines
31 Jul 16
Yeah, Though I'm happy for their achievements, it makes me wonder if they do still remember me? Oh well, I'm just a number on their friend's list.

• United States
31 Jul 16
lovely pic :) i went through 'n unfriended loads 'f folks (most acquired through those danged games i got roped 'nto by the daughters friends) fer the very same reason. i've jest family 'n a few friends i hold dear there now. can't close my account 'r i'd ne'er get to see pics 'f my grands! their parents're most lax with the latest news 'n pics... i think i failed't parenthood :( saturday t'weren't that great'f a day here, but i shan't complain. 've survived worse :D jest wish i'd not take to doin' tasks when i'm so screwed'p coz that sure makes lots'f workin' gettin' such corrected. but, can honestly say't least i t'weren't bored :)

• Philippines
31 Jul 16
Yes. It would be better to just have those who are close to you on Facebook. Good idea. I'd better get over my friend's list and get rid those who doesn't give a damn about my existence.

Sounds like a busy day, huh? I admire your positive thinking though.


• United States
31 Jul 16
@rachz_kisses
those folks'll ne'er e'en notice that'cha unfriended 'em, lol. that's the truly sad part :) yes ma'am, busy day, but somehow managed to get lots accomplished anyhow. gotta be positive 'n keep pushin' myself :D no other way to be, eh?

• Philippines
1 Aug 16
@crazyhorseladycx
That's true. They won't notice you're there and they won't even know you're gone. It's sad alright. Ironic, FB calls them "Friend". Sigh. Anyway, hope you'll have a lovely day today.



• Saint Vincent And The Grenadines
1 Aug 16

• Philippines
8 Aug 16
Could it be that they are trying to economize , so they just chose the closest friends and colleagues . Unless you are one of those closest friends , then you should really wonder , my friend . So don't be sad .

• Philippines
8 Aug 16
hahaha. It's okay. I'm over with it already. I used to be one of their closest friends. Maybe for them I'm not part of that circle anymore because I moved back to my hometown. The long distance friendship doesn't work, I guess.


• Philippines
8 Aug 16
@rachz_kisses
Oh so that's why . Maybe they think you can't come any way . However , for friendship purpose they should have at least messaged you their invitation .

• Waikoloa, Hawaii
28 Oct
nice boats in photo do you already Try to ride a boat how was it?

• Philippines
31 Jul 16
that's what i noticed about facebook. you're visible and invisible at the same time.

• Philippines
31 Jul 16
Get rid of your Facebook account. All people do their is show off. Good morning!

• Philippines
31 Jul 16
Thank you for that advice. Will do..!