She seriously lost me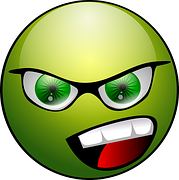 Wausau, Wisconsin
August 1, 2016 2:01pm CST
So my friend I just got into it with a couple days ago, well, his now ex roommate blamed me for everything. Mind you I barely talk to her or see her so why would she blame me? She blamed me that I told her something (which I didn't) and caused her and him to fight so I ended up being blamed completely. I already told my guy friend I am done with her because he takes care of her children more than she ever does. Her house is gross and she had people steal some of my husband stuff that he had in her garage. She does this every time she kicks her next roommate out to have someone else live there. Him and I will still be friends but I am done with her. My husband will have his stuff out of her garage by next weekend. This is nothing but bs to me. I told him I never said such a thing but he still believes her. Whatever. I am also distanting myself from him too. I guess I said something to her about 2 weeks ago and they been fighting since. Even my husband thinks its bs, too. Whatever. It is what it is. Sorry for the vent once again but I need to keep my blood pressure down before I end up in ER for it again. Later.
5 responses

• United States
1 Aug 16
You need a better class of friends it seems. They all just use you badly.

• Wausau, Wisconsin
2 Aug 16
I have good and bad friends. I am a LEO and too kind to others and give so many chances to people

• Shreveport, Louisiana
8 Aug 16


• United States
7 Aug 16
It's really a good thing to get those toxic people out of your life. I know you will be better without it.


• United States
1 Aug 16
Hope you feel better and I think you are doing the right thing by wiping yourself clean of her. Hope your friend and you don't just stop being friends from the distance.

• Wausau, Wisconsin
2 Aug 16
Right. I don't need someone who is a bad influence around me.


• Wausau, Wisconsin
2 Aug 16
Yeah but I know how to stay out of most of it. People just drag me in.