Do you have a playstation 2?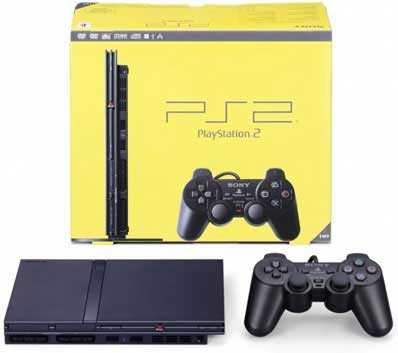 India
November 25, 2006 9:06am CST
Yes I have a Playstation 2 and I totally love it. How about you? I wish to buy the Playstation 3 sometime when it becomes cheap.
4 responses

• India
23 Jan 07
i always want a ps! i think it is better and i recommend a ps2 as it is cheap and there are plenty of ps2 games available in market.but you have to wait for some day so you get PS3. i don't have a PS2.but my friend has one! i played my favorite hitman blood money and it is awesome.i want to but a play station but don't have enough money.can you give me the price details of both ps2 and ps3 and PS3 got released? i heard it will release in 2007? i love the graphics of PS2 and it is cool.what a kind of invention!.heard PS3 has support to Blue ray disk!

• United States
26 Nov 06
We have PS2 and a 64 (that's not hooked up at the moment) and 3 pc's and a laptop that we playgames on.


• Philippines
25 Nov 06
i don't have any game console system, i use my pc and use emulators to play games from NES, SNES, N64, PS, ...