Are You Happy with Your 2016 Olympians?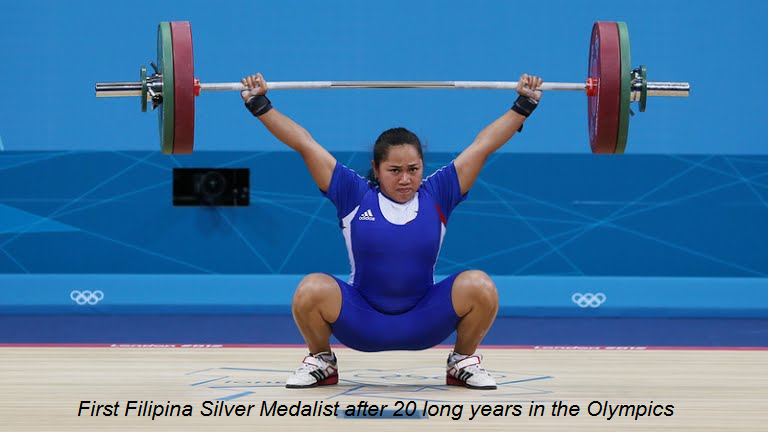 Philippines
August 8, 2016 12:50am CST
I was elated to hear the news that my country was able to win a Silver Medal in the 2016 Olympics in Rio de Janeiro, Brazil. This is the first medal after 20 years of having a medal-less Olympics participation. The last medal was courtesy of boxing in 1996. It's truly something to be happy about but I hope that my country will be able to win a gold also. How about you, are you happy with your Olympians?
8 responses


• Cagayan De Oro, Philippines
8 Aug 16
She is from Mindanao friend, from Davao city the homeland of president Duterte.


• Philippines
8 Aug 16
And the good thing also was that she'll be a millionaire when she comes home. A great inspiration for many our countrymen..


• Philippines
8 Aug 16
@ValueAdder
Oh really? That's big money. A very good motivation for our athletes.

• Philippines
8 Aug 16
@magallon
PhP5 Million for silver. There may be other donors up to 10 million.



• Philippines
17 Aug 16
I think that my country is way behind in many areas of sports. Hopefully, in the next Olympics, a glimmer of hope can be seen with a bright gold. Thanks Anna for dropping by.

• Switzerland
17 Aug 16
@ValueAdder
Your country will surely do better in the next Olympics.

• Philippines
8 Aug 16
Well, Thanks to her we finally have another medal again.

• Philippines
8 Aug 16
She was the one you are also referring to, in your post. It just happens that I made it earlier than you.


• Cagayan De Oro, Philippines
8 Aug 16
Yeah congrats to Ms. Diaz.She has a prize from or Philippine law, 5 Million pesos.She is happy this time for she told she can buy a house for her family. In every success made, it is family first that comes to our mind,They are the source of our strength and serves as inspiration.Kudos to Ms. Diaz, the first Olympiad medalist from Southern Davao, Mindanao.

• Philippines
8 Aug 16
Truly, her dedication, devotion and hard work pays off big time. Her name will be written in the history of sports.

• Philippines
9 Aug 16
Oh yes, i saw that news and i couldn't help myself from getting so proud and happy .


• Green Bay, Wisconsin
8 Aug 16
The US usually does well in the Olympics. I have yet to watch, though I have it all set on the DVR.