The History Of The Handshake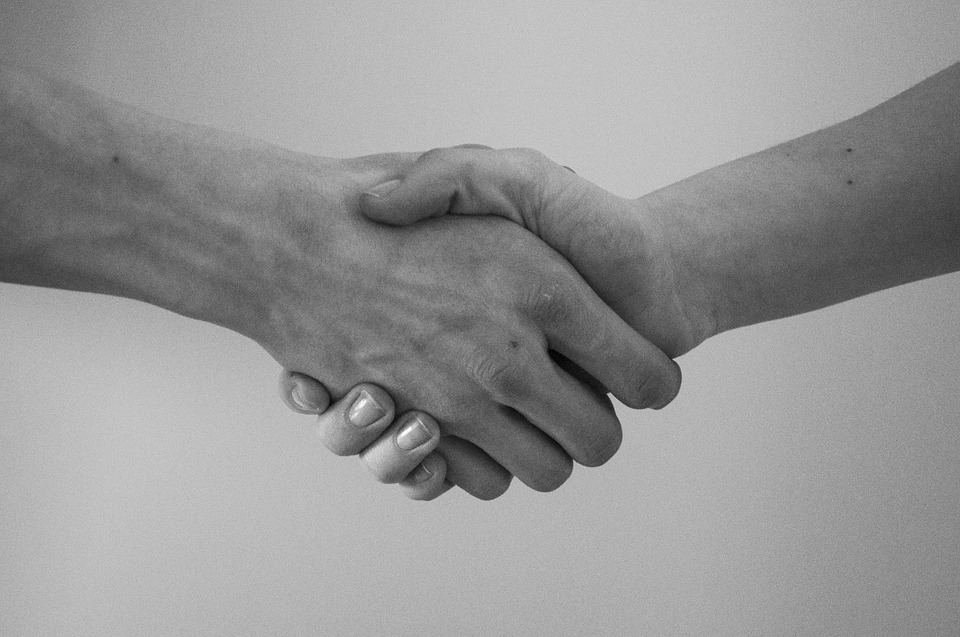 United States
August 9, 2016 12:00pm CST
Did you know that the handshake started, not as a greeting, hi, how are you doing, but as a way to help protect yourself? I didn't. I always equated a handshake with a friendly greeting. As I was running around the internet, I can across this little known fact. At least, I think it's a little known fact. Handshakes were originally meant to make sure that the person you were meeting wasn't carrying a concealed weapon. The hand clasp proved that your hand was empty and shaking was meant to dislodge any weapons hiding up the sleeve. How do you like that? Did you know this about the handshake? But wait, I also heard that it is the universal sign of peace. Rest assured it is the universal sign of peace, now. Back in the day of old when life was taken so easily and you didn't know who your enemies were it was a more an act of protection than a friendly greeting. As man evolved so did the meaning of the handshake.
9 responses


• Uzbekistan
10 Aug 16
@HazySue
I'm not so much afraid of germs but I don't like touching moist hands. Argh. Kissing is becoming more and more popular in Germany. I can avoid it here but not in Italy where nearly everyone kisses everyone. As I'm taller than the locals in Sardinia (where my husband comes from), they have a lot of jumping to do if they want to kiss me. :-)

• India
9 Aug 16
That's an interesting fact...I didnt know that.

•
29 Nov 17
I always thought a handshake was introducing oneself to the other person. That is an interesting tidbit you shared with us. Thanks.

•
10 Aug 16
I only do it when meeting clients.

• United States
10 Aug 16
@rina110383
I have noticed that a handshake seems to be a sign of respect with teens.

• United States
9 Aug 16
I knew about the making sure of no weapon, but shaking the sleeve is funny!

• United States
10 Aug 16
@1creekgirl
I thought the sleeve shaking was a little comical.

• United States
9 Aug 16
I never knew this before. A handshake to ensure not being shot worked out for many, I suppose.

• New Delhi, India
9 Aug 16
Handshake started during world War 1 or world War 2?

• United States
10 Aug 16
@ModernDayWriter
it started back mush further than that. Possibly during the age of the Knights in Shining Armor.

• Santa Fe, New Mexico
9 Aug 16
No I never heard that before! It's also a great way to spread germs, lol.

• United States
10 Aug 16
@CinnamonGrl
it may spread germs but they are using it as a sign of respect and greeting.