Joining the Favorite Things Challenge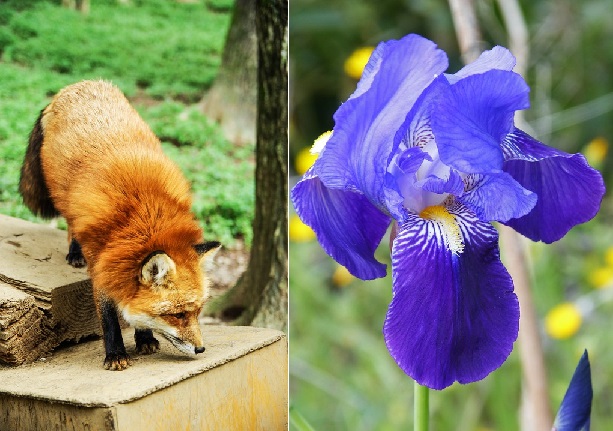 Austin, Texas
August 12, 2016 3:06pm CST
From @IreneVincent to @silvermist to me! Here are a few of my favorite things.


Favorite Flower: Orchids, African Violets and Irises. (Not quite true. There's hardly a flower that I don't like but I had to narrow it down for this discussion.) Favorite Wild Animal: Fox; specifically, the red fox.
Does this count as a wild animal?
Favorite Movie: "Imitation of Life" (the 1959 remake starring Lana Turner, John Gavin). Made an impression on me as a child that never got unimpressed. Favorite Dessert: Cheesecake (any flavor) or chocolate brownies
with
chocolate icing. Favorite car: Chevy Surburban, 1985 model. Navy blue. Served my family well for almost a decade. Favorite Non-Alcoholic Drink: Pineapple juice. Or pineapple juice mixed with another flavor like mango or peach, etc. Favorite poem: "The Road Not Taken" by Robert Frost (1874–1963). Favorite Leisure Activity: Used to be watching BBC mystery and comedy shows. At present, it's watching historical period K-dramas. Don't know how long this will last. Enjoying for now though! Also, I like collecting quotes. Favorite Jewelry: Nothing in particular. Earrings are nice though.

Learn all you wanted to know about red foxes with pictures, videos, photos, facts, and news from National Geographic.
7 responses

• India
13 Aug 16
@cmoneyspinner
That is a good list.I too like all flowers.I like quotes too.I have not seen the movie you mentioned.Thank you for sharing that link.I think the shot no 5 is pretty good.

• Austin, Texas
13 Aug 16
That movie might be shown on a channel like TCM (Turner Classic Movies).

• India
15 Aug 16
@cmoneyspinner
But sadly our cable provider cancelled Hallmark channel and TCM.

• Austin, Texas
15 Aug 16
@silvermist
- What? Hallmark I could do without but Turner Classic Movies? That's like wiping out cinema history!


• Sacramento, California
12 Aug 16
Pineapple juice and pineapples in general make my teeth feel really gritty. Am I the only one this happens to? It makes it super unbearable to even enjoy the fruit.

• Austin, Texas
12 Aug 16
Oh no! You're not the only one. Eating fresh pineapples hurts because it always cuts my tongue and pineapple juice is gritty. But I love the taste, so I suffer through it! LOL.



• Sacramento, California
13 Aug 16
@sol_cee
I'm actually allergic to the fuzz on peaches!

• Austin, Texas
12 Aug 16
"The child" meaning me? I think I was about 7 or 8.