Sometimes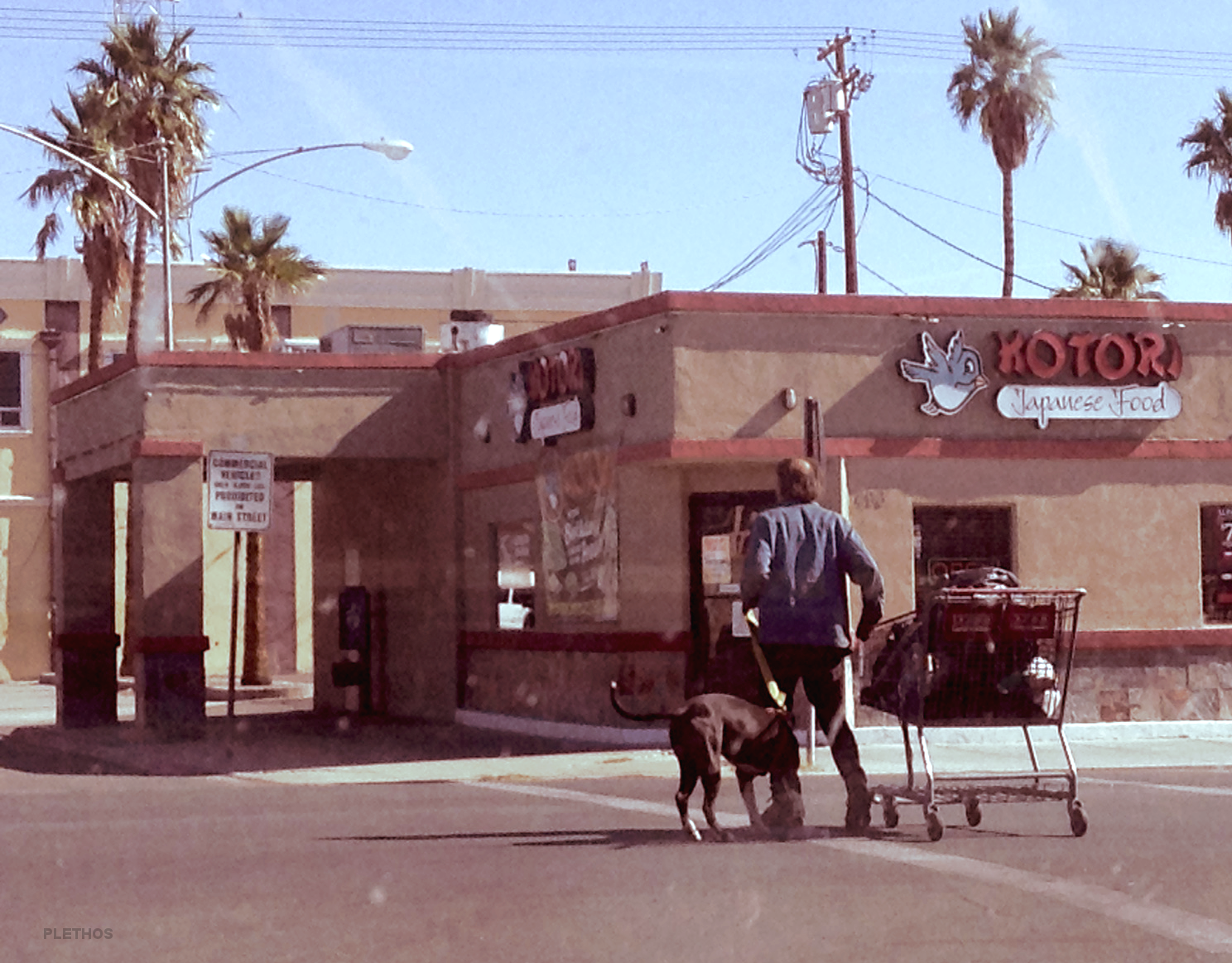 United States
August 14, 2016 5:34pm CST
I sometimes want to ask any homeless person I see, the very simple question of, "What happened?" Curiosity wants me to get to know their lifes' story of what it was like for the person before they ended up in their current state of disarray. Did they have a breakdown of sorts? An illness? What kind of job or purpose did their life have before? Or did they just simply choose to be where they are at? Did they just simply give up? Every time I see one pushing a cart of their belongings, I want to speak with them for a bit and just come to an understanding of why they are in this current state of homelessness. Maybe it's best if I never do. I honestly wouldn't know how to help them. In past experiences a few have told me to leave them alone. Some have only asked for spare change. Others simply looked at me with empty eyes. -Photo taken by me, Plethos-
8 responses

• United States
15 Aug 16
It always makes me so sad when I see a homeless person.

• United States
14 Aug 16
@Plethos
I once asked someone who 'looked ' homeless about how they got to the point they were at and was told hard work. Of course then they revealed they were the CEO of the company I worked at.




Others have told me their stories but the only way they wanted help is to know someone cared. It isn't like that as much these days though.

•
14 Aug 16
I would love to take the time to sit and talk to homeless people but I'm shy. It saddens me to see them sleeping in shop doorways and begging for a few measly pennies so that they can afford to sleep in the shelter for a night. I'd love to know their back stories. So sad to think it could be any one of us in different circumstances. I absolutely LOVE that photo, by the way. :)

• Petaluma, California
14 Aug 16
It is a sad thing to see, particularly if the person came into those circumstances through no fault of their own.

• United States
14 Aug 16
Yes I wonder that too. I wonder if they have any family.

• United States
21 Dec 16
So have you asked those questions and what were some of the answers ?

• United States
27 Dec 16
i have. its been a toss up. some dont know how it happened, it seemed to them as if it was just over night, a sudden change from "normalcy". others just shout their anger at me and to the heavens to quit being nosy, leave them alone or just walk away.

• United States
28 Dec 16
@Plethos
the imbalance of the mind is a very personal matter and if pride could be removed, I am guessing more honesty about needing help at the first sign of trouble would repair if not reverse much of the cognitive dissonance that is permitted to flourish . .. yes or no ?

• United States
28 Dec 16
@enlightenedpsych2
- perhaps, but I am a live and let live kind of guy. I don't judge, I'm not a juror.

• United States
17 Aug 16
It's pretty normal to wonder, I know I do! We have one homeless lady in town that refuses help for a place to live. She strolls her suitcases in a wagon and one that is on wheels and is all over town. She has money as she pays her own way to eat at the fast food joints and such. Then there is another man who is always pushing a grocery cart with dog and cat food in it. You will see him digging in the trash for food. Some stores downtown won't let him in (he stinks super bad wearing many layers of clothes all year long), but he knows where to go each day for a free meal. A cashier at the store said that he eats the dog and cat food....not sure if that is true, but he buys it regularly in the large bags.

• United States
18 Aug 16
@Plethos
I think they are making assumptions that he eats it. I've seen him too many time find a bag of chips or such in the trash and eat it, plus I see him down on Main street all the time and different merchants feed him on a regular basis.

• Philippines
15 Aug 16
Maybe they work hard but their efforts were not enough for them to sustain their good life. Well, I belong to a poor family but before we were rich. It so happened that my parents didn't know how to save and handle their finances as they spent the money not in a wise way. So we end up being poor. Good thing I graduated from college, got a good job as banker, married to a person who has a job also and here we are a middle class family.