Legends and Myths: Unicorns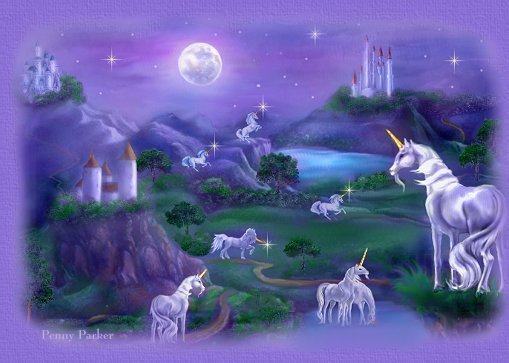 Austin, Texas
August 15, 2016 12:11pm CST
I love to collect things related to legends, myths, fables, folklore and fantasy. Thanks to the invention of Pinterest, my collection is now organized on a pinboard. As of today, I have 188 pins - from fairies to super heroes and the Easter Bunny.

Does my collection includes unicorns?
Of course!

The links come from witchesofthecraft.com. This site has some beautiful images of these exquisite creatures. Some say the unicorn is (or was) real. Some say NOT! Never saw one but I say based on the images I have seen, if they are one of God's creatures, they're beautiful. If they're not, they're beautiful because another one of God's creatures had a beautiful mind to imagine them!



Daily Witch Craft for Sunday, January 4th – Solar Pocket Talisman   Here is a Witch craft that ensures that you carry a pocket full of sunshine at all times. Use this talisman to remind yourse…
5 responses

• United States
15 Aug 16
My daughter as a child love unicorn.Her room was filled with object.No more.Not it is Johnny Depp.lol guess she matured.LOL

• Australia
18 Aug 16
I was a bit wary of myths and lengends when my children were little. But J.R. Tolkien, C. S Lewis, Jewish Tales, and Hans Christian Anderson's stories opened to me a whole new perspective in the world of fairy tales. Unicorns are one of many fascinations to behold.

• United States
15 Aug 16
That image you shared with us is amazing. What a lovely creature, no matter who happened to create it.

• Paradise, California
15 Aug 16
That's right, takes a good mind to conjure up these magical critters. I have a friend who collects unicorns. ..and SLOTHS. The sloths are cute, and she has all kinds of sloth objects. Of course sloths being real for sure's easier to get pictures of them. I love the pretty unicorn art you have here.