Cooper's new bone.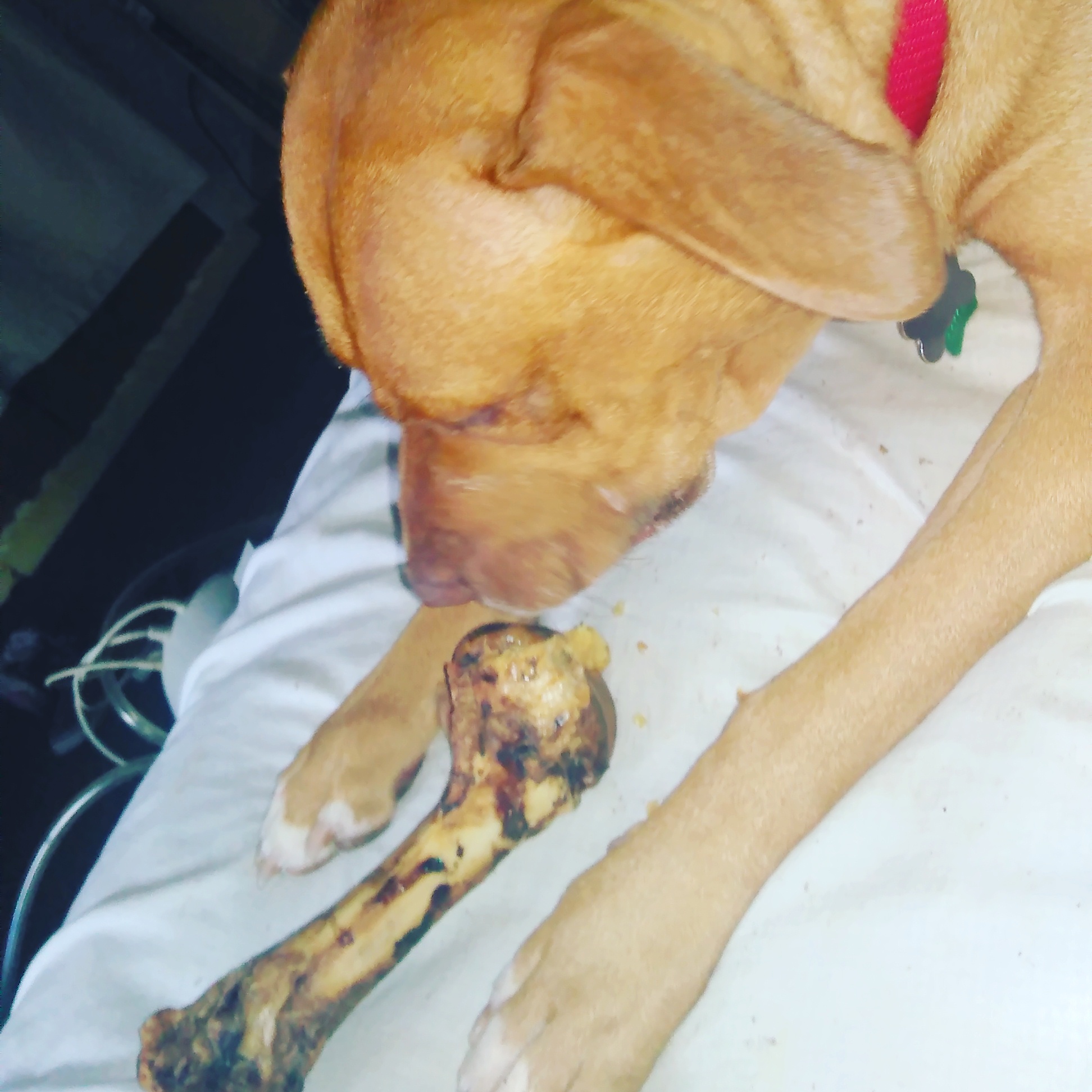 Defuniak Springs, Florida
August 20, 2016 11:55am CST
Went to Wal-Mart this morning to grab the stuff to make pork chops and mashed potatoes for dinner tonight. While I was there I picked up a couple things for Copper, including a new bone. It was under two bucks and seems like it'll keep him busy for a little while. It's a pig femur bone in case that matters to anyone. Enjoy the picture of him figuringoit what it is. I also bought Faster with Dwayne "The Rock" Johnson in it, which is what we are currently watching.
1 response

• Paradise, California
20 Aug 16
That bone looks like a great treat for a nice doggie. It's such a cute pic lol. I assume he did figure it out at some point?

• Defuniak Springs, Florida
20 Aug 16
He has figured it out. And made a mess.