Why do we as Christians most of the times act like hypocrites and condemn our fellow brothers and sisters?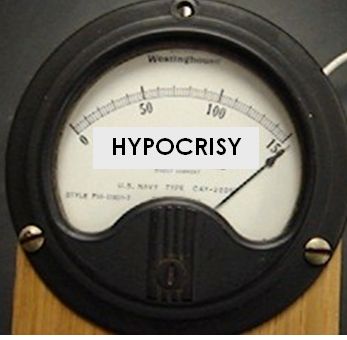 India
August 21, 2016 9:17am CST
I have kept observing this in my own life.I am not blaming anybody.I am just saying the fact.We sin unknowingly and knowingly.But we hide that image from others and in front of them whom we have clean image .And we tell them about the sins of others and gossip on it.Such a big hypocrisy that is.when bible says Confess your faults one to another, and pray one for another, that ye may be healed. The effectual fervent prayer of a righteous man availeth much. (James 5:16) And first of all we should have spirit of agreement when our fellow brother confesses his sin before us.We should pray for that brother or sister and remove the guilt which they have in them.We should reprove them in love.We should never possess a spirit of condemnation that hates.for ex: if a brother or sister confesses his or her sin.We should not act like.You did this and you did that!.Because we all are sinners.What we need to do is .Understand that blood of Jesus is enough for us to save from any sin.We need to make that brother or sister understand that Jesus took our sins on himself .So if we take those sins in front of him and confess those sins and repent from them.He shall forgive us.And pray for them.Never protect your image.Instead confess all your sins to an agreeing spirit ,who shall encourage you and uplift you in faith and pray for you.
1 response

• Paradise, California
21 Aug 16
People for the most part are judgey, about something. It's just what we're judgemental about that differs. I have seen a lot of human cruelty ffrom self professed Christians. I don't identify as Christian, because I believe differently. I don't believe Jesus was the Son of God, I believe he was one of many teachers. I believe in equality and in human kindness and that those who are strong should be helping the weak. I detest hypocrisy, however I think we being humans are very prone to it, including myself. I think a lot of the people calling themselves Christians do not believe in equality, they are calling things sins which I don't believe are and so they're praying for people instead of accepting them. It's a crying shame from my point of view, but you can't change someone's core beliefs I guess.

• India
21 Aug 16
Good to know about your thoughts.... respect your beliefs..would be great if you could write thoughts about your faith.. Would be great to know....God bless you