Nandi hills --- best place to get regreshed and rejuvinated...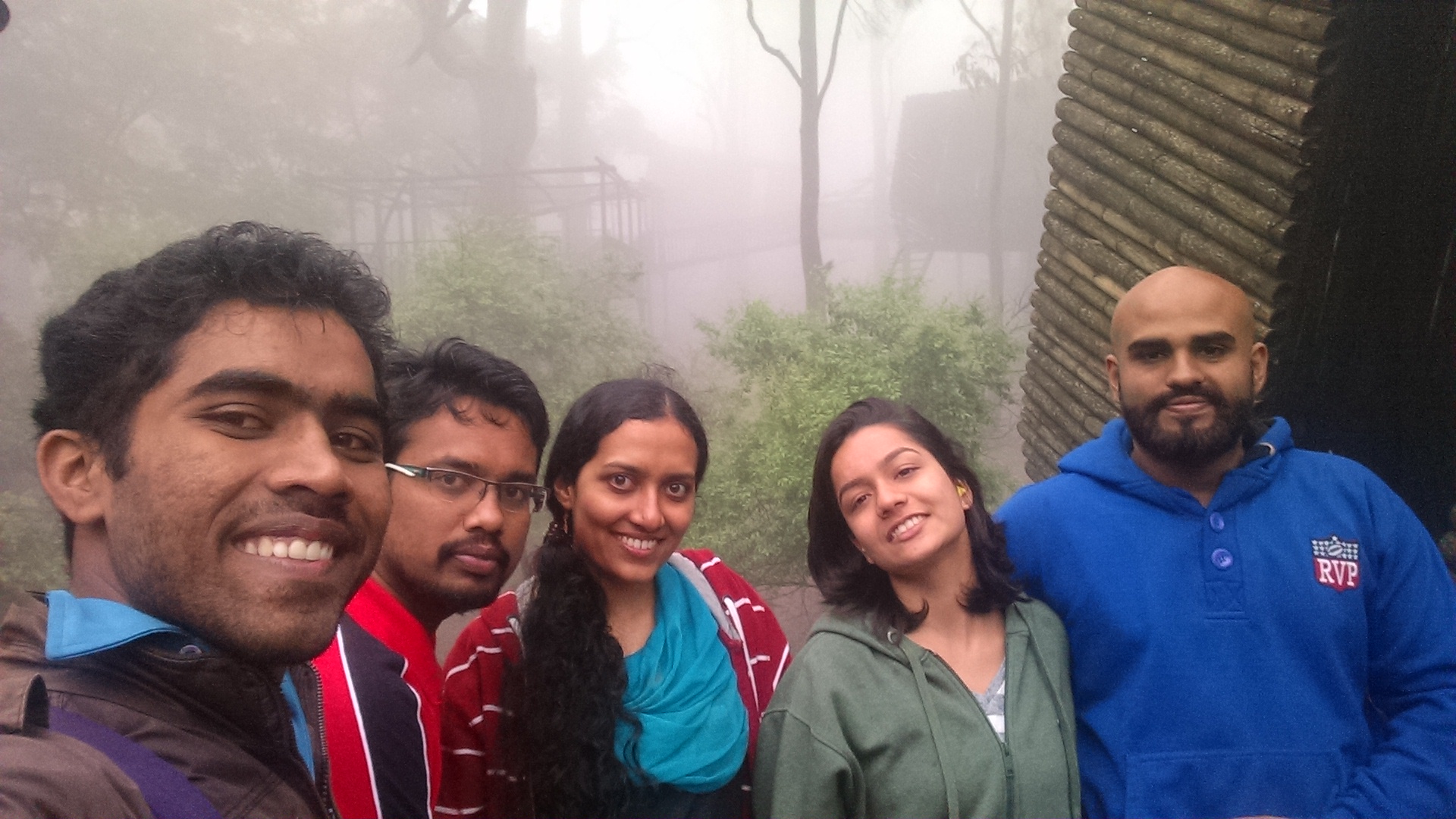 Bengaluru, India
August 21, 2016 12:14pm CST
Guys, when you ppl are bored, tired of working, if mentally strained and saturated, then here is the place just for you.  In the outskirts of Bangalore, to make you feel totally refreshed and rejuvenated...is Nandi Betta...   Me and my friends after completely tired of preparing for competitive exam, had planned for a bike ride to Nandi Betta...  we had planned to go for sunrise so had to leave home by 5... As usual that did not happen and by the time we left home it was almost 7:20 am ..  Two things were annoying us 1) we were late, we missed sunrise and further we would also miss mist cover. 2) some more of our friends could not make it to the trip due to last minute reasons.  Anyway we had a bad start..  So.. from majestic, heart of Bengaluru, we had to head north via palace road that continues as National Highway-7, the longest and one of the finest National Highways in India. We continued for almost 40-45 kms and had to take a left deviation towards Nandi Betta (there is a sign board). We had no hopes of enjoying the mist as the sun has almost risen 30 degree from the horizon.  But everything changed for our perplexity, as we were heading towards Nandi Betta, we could view the misty peak of the hill. So we rode as fast as possible, we were all excited. By the time we reached the foothills, we felt as if we were having season transition from sunny summer day to chilly winter day. It was almost 8:15 am.  We started ascending the peak, gradually the weather started changing further and the temperature gradually dipped. We could feel the chill, and cool breeze that had started blowing. As we ascended we could feel the mist, slowly the visibility was reducing.  Finally here you go, we were almost near the parking lot, and nothing was visible, it was all so foggy. We were all excited, completely cheerful and we were all screaming with joy. It felt as if we were bang on time and at the right place to enjoy. Visibility was less than 10-15 metres. We parked and started going on foot to feel the weather and environment although we could find few vehicles going beyond parking place. We started walking, it was chilling cold, plants and trees, blades of green grass were dotted with dew drops, we headed to the peak/view point via footpath or the beaten track (kaalu daari in Kannada). The path was mesmerising, I had only seen in the pics how a rain forest looks like, but here at one particular point, we almost felt we were in the middle of rain forest. Completely isolated from real busy, annoying, irritating world. Just a day before we were all crammers and tensed because of exam and today we were right in the midst of this wonderful place.  We reached the view point, and after a while slowly the mist cover reduced and we could view the scenery. We were busy capturing the scenery with our eyes as well as our cameras. As expected, the view is awesome from view point. Near to view point we could find rock surfaces, and the chilling wind was so heavily blowing that we were finding difficulty to walk against it.  And guys.. one request, once you reach the peak just lay down facing the sky with eyes open for atleast 10-15 min... Just observe the movement of clouds, it feels so good... like the sky is still and you are floating horizontally. Just try it.. somethings are inexplicable, you will know the feel only when you do it.  After spending an hour, we started walking towards parking lot. We took the trail again and not usual tar road because you get to feel the coolness and awesomeness of the weather of the hill.  We stated descending on our bikes,  This is the second titillating part of our trip --- that serenity. That peace. That calmness. That feel of blankness... Oh God... That was so so sooo good... We were almost in the trance state till the time we stopped for breakfast...that feeling is really inexplicable... A trip that hardly lasted for 4 hours, had an excellent impact on our mental state. We were all relaxed, relieved, rejuvenated. It was just a similar feeling as Hrithik Roshan feels after a deep sea diving (from movie: Zindagi Na Milegi Dubaara). Few experiences should definitely be experienced in real world rather only getting titillated by my words.
2 responses

• Paradise, California
21 Aug 16
Wow, well that sounds like it was well worth the trouble to get there. I would like to feel a chillly breeze about now. It does do wonders for the soul to get out like that into nature.

• Bengaluru, India
22 Aug 16
Hmmm, Ya... Its worth taking some trouble. But just want to remind you that we were lucky to get the mist cover at that time (8:15 am). It all depends on that day's weather. But if you can manage to reach there by 6:30-7:00 am in the morning, definitely you can feel the foggy chilling weather. :)