Playing In Dirt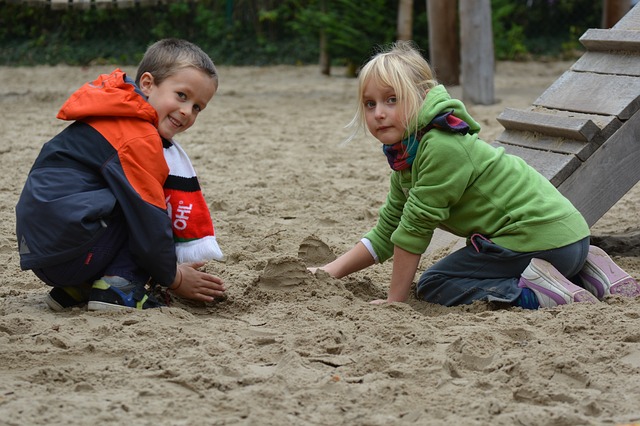 United States
August 22, 2016 4:52pm CST
I have read a few articles over the last few years that all say how healthy it is for children to play in dirt. That makes a lot of sense to me. What can be more natural than that? Do you let your children play in dirt? Or do you discourage it for reasons of hygiene? More importantly, do you, as an adult, play in dirt? When was the last time you did so? Do you like running your hands through dirt? Do you like getting your hands dirty? When my daughter was small I built her a sandbox to play in. She loved it for quite some time then grew tired of it. Eventually the sandbox turned into a toilet for raccoons, skunks, cats, and god knows what other animals. Have you ever built sand castles on the beach? Do you like running your hands through the soil in your garden? Do you like the feel of potting soil in your hands as you put plants into pots? How often do you play in dirt?
8 responses

• Italy
22 Aug 16
It challenges and increases the immune system of children.

And it's a really entertaining activity.

I enjoyed to play with dirt and sand when I was a kid, of course, now I hate to feel "dirty". Oh right, I'm definitely aging.


• Sturgis, Michigan
22 Aug 16
I've always agreed with a little dirt does't hurt. I've seen parents freak out when their kid comes in covered in mud and 'germs' back when I was younger. Now parents are freaking out throwing hand sanitizer on children, which should only be used when people are sick or when we're sure they're covered in germs.

• United States
23 Aug 16
I avoid hand sanitizer like the plague. I never use it and never keep any in my home.

• Kingston, Jamaica
22 Aug 16
One of the things I seemed to 'get' at a very young age is that being exposed to bacteria at a young age in small does allows the body to form antibiotics to deal with them. I have always avoided letting things be too sterile, too clean, and have found that kids who have been exposed are far healthier than those kept in glass bubbles.

• Cochin, India
22 Aug 16
Natural way is the best way is my opinion, Being a kid and walking barefoot in soil will help a lot ,it gives a natural acupuncture treatment , the skin will get more acquainted with natural order and help improve resistance. Taking away the natural things only for their bad side is like refusing to sleep because a lot of people die in sleep.It is bound to create further problems

• United States
22 Aug 16

• India
27 Aug 16
My children used to play outside , barefooted quite often. In fact people are encouraged to walk barefooted on the grass in the morning.

• United States
23 Aug 16
Most of us when little played in the dirt and ate some of it too.

• Canada
23 Aug 16
Even today I love going to the beach and building sand castles even though my children are grown. I love the feel of the sand in my hands and the sand between my toes. I think it is great for kids to play in the dirt. Some of my bed childhood memories were hanging with neighbourhood kids and making mud pies. We were always digging in the dirt back then.

• Bournemouth, England
22 Aug 16
When I was a small child I spent a lot of time digging and making 'mud pies' (these were not items to eat!) Perhaps that's why I love gardening now - I'm an adult still playing in dirt!