My Favorite Songs in No Particular Order – I Like to Sleep Late in the Mornin'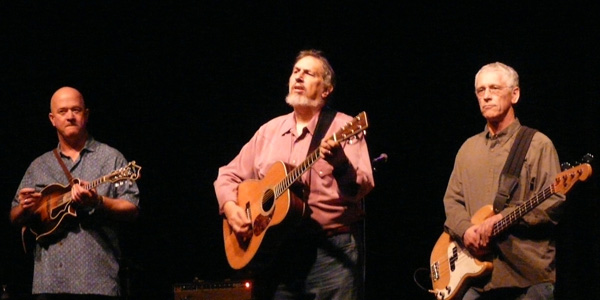 Nevada City, California
August 24, 2016 2:08pm CST
This series started out to be 10 of my favorite songs, but I kind of let it fall by the wayside. I've lost count of how many I've done, and I guess it doesn't really matter. You may not have heard this. If you haven't, I think you should listen. This is a wonderful song. I know it from David Bromberg's album, "Midnight on the Water." It was David's fourth album, released in 1975. David Bromberg is one of my favorite underappreciated musicians. I have had the privilege of seeing him perform live several times. The songwriting credit goes to David Blue, also known as Dave Cohen. I took the picture when David Bromberg performed in my town. He is the one in the middle. Who is your favorite underappreciated musician?

I like to sleep late and don't like to wear shoes either. A great 'feel good' song by a master! Nice acoustic with great horn back ups. From " The Player: A ...
2 responses

• United States
25 Aug 16
David Blue also wrote the song "Outlaw Man," which appeared on the Eagles' Desperado album. I like Bromberg, too.

• Denver, Colorado
25 Aug 16
Stuart Davis. There is a guy named Stuart Davis that I really like a lot.