Mr. Pirate Round Wall Clock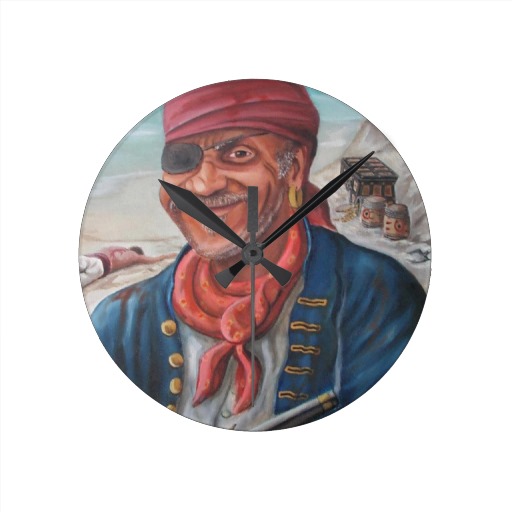 Jacksonville, Florida
August 25, 2016 3:54pm CST
What about this wall clock. I really like it a great deal. The colors are so perfect. I kept the eyes right above the center. If I downsize the photo, then it leaves gaps in the cloce, and I would have to add a background color, and even though some products would work fine for that...this painting would not. Is this something you think others would like?
3 responses

•
25 Aug 16
It's also a lovely clock though I prefer the other clock you posted because the latter is more feminine for me.

• Jacksonville, Florida
25 Aug 16

• United States
25 Aug 16
Don't prefer a pirate as a wall clock but don't knock those who do. I'm sure some realm appreciate the design. Having lots of colors in art work and in the world is a blessing. We need plenty of color. Diversity and all. Have a blessed evening.

• Centralia, Missouri
26 Aug 16
dunno on this one, the clock arms distract