Somethin' 'Bout "Needed"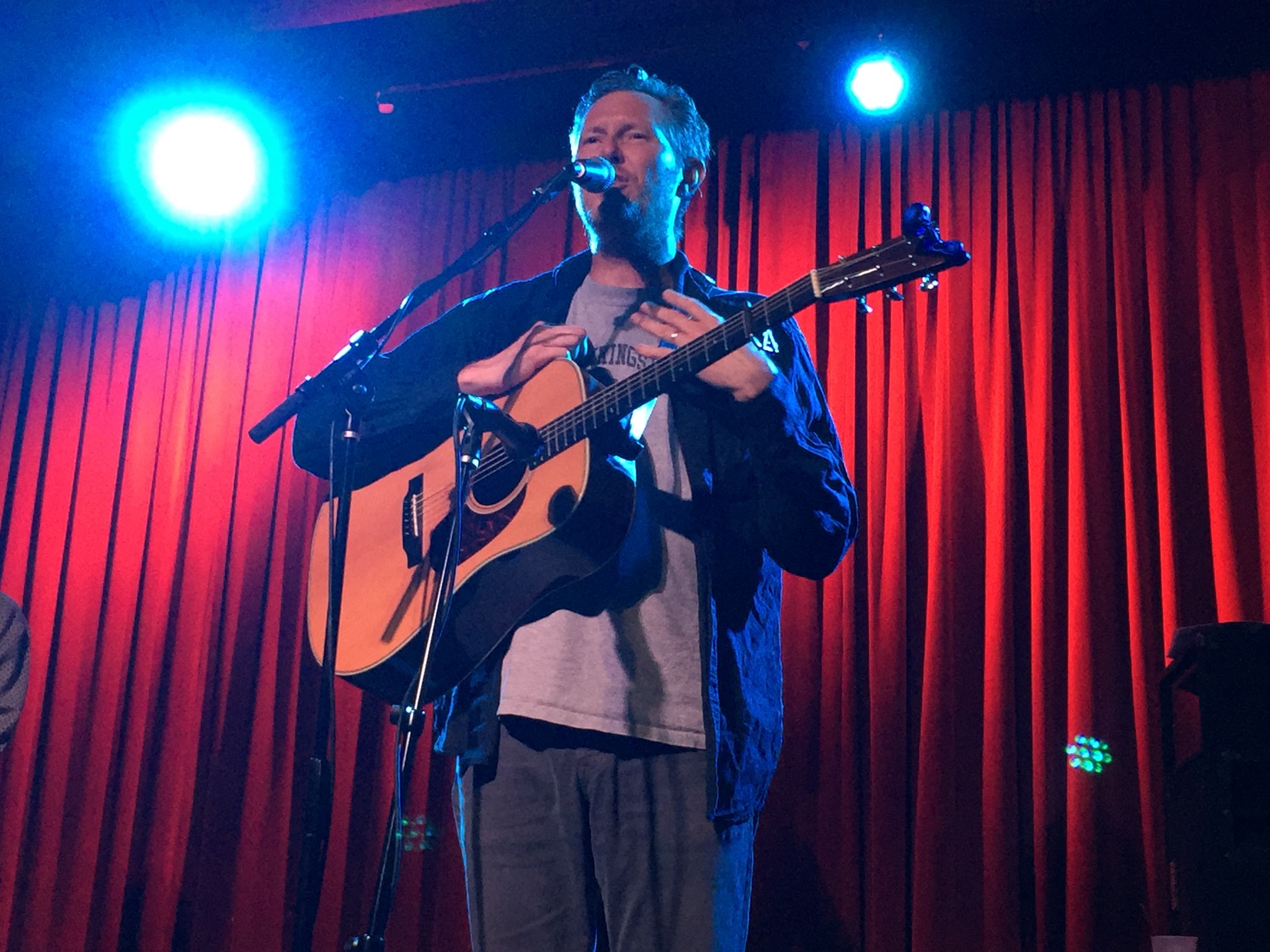 United States
August 26, 2016 9:19pm CST
After wiping the tears off my cheeks from Robbie Fulks' performance of "That's Where I'm From" I waited for his next song. "This is also about kids," he said, "and it's from my new album." The brain quickly scanned the songs of
Upland Stories
and reported, "hey, there's no songs about kids on that album....except...." And as soon as it registered in my head what song he meant he called my name, dedicating the song to me. "This is one of her favorites," he said. "God bless you, Robbie," I said. The song is "Needed." It is a gut-punching, deeply personal and autobiographical song on Fulks' new album, sung to his 18-year-old son (who just left for his second year of college). When a song starts with the line, "Daddy's car and three stoned friends with a fake ID," you know something is going to happen. From there Robbie tells of how he and a girlfriend ended up married because she got pregnant ("in our passion we saw nothing else to do but throw ourselves at each other and caution to the wind"). Not emotionally ready for the experience ("she discovered what some young men won't do for love"), he basically implies that he was irresponsible for the way he handled it (hey, how many men will say
that
about themselves?). "But passion cools, life goes on, and old wounds mostly mend," and he remarried. This time, he got it right in both regards, as he sings to his son: "when your mom and I were married such better days began, and when you were born is when I became a man." The first time I heard it was April 2015 at a "listening show" for the songs for the album. The emotion of the song sucker punched me. When I got the album that was the first song I went to, and sure enough, what I had felt a year earlier was still there. Seriously, he could have walked out, sang that song, and left, and my 500-mile round trip would have been worth it. But he didn't. Fulks was in a Jerry Lewis mood last night, impersonating the legendary comedian several times (including while singing "That's What I Like About the South," the last song before the encore). He was on from the moment he walked on stage, as he and mandolinist Aaron Till stood away from the microphone and began singing Buck Owens' "Act Naturally." (Till gestured toward the microphones as if to say they should get closer because they were playing acoustically [no plug-ins], and Robbie, between lines, said, "ah, the hell with them."

) From there they went into some of the best of Robbie's songs, highlighting most of the albums (nothing from
Couples in Trouble
tonight) and all of his stellar players (award-winning bassist Missy Raines and fiddler Shad Cobb rounded out the quartet). One of the highlights was "I Just Want to Meet the Man," a song of almost "Psycho" proportions (not the movie, but the Leon Payne song that really needs to be heard to be appreciated) about a man who's sitting out in his ex's driveway all night to meet her new boyfriend. It is hilarious if you listen to some of the lines ("I just want to know the stranger who has put his poison inside of you")...or you can take it literally and it's downright scary ("no that's nothing in my pocket....now daddy's here to kill the pain"). The sad thing is Robbie's playing twice much closer to me -- near Cincinnati tonight and in Nashville tomorrow -- but thanks to the fact that they're both outdoors shows, with 100-plus degree heat indexes and air quality alerts, I can't go. But that one last night was one for the record books, and it'll keep me smiling for some time.
2 responses

• Los Angeles, California
27 Aug 16
It had been awhile since you've him perform.

• Denver, Colorado
27 Aug 16
It sounds like this guy never has an off night.

• United States
27 Aug 16
There was that one show in 2013 but I'm sworn to secrecy about that.....