Newborn kittens in my yard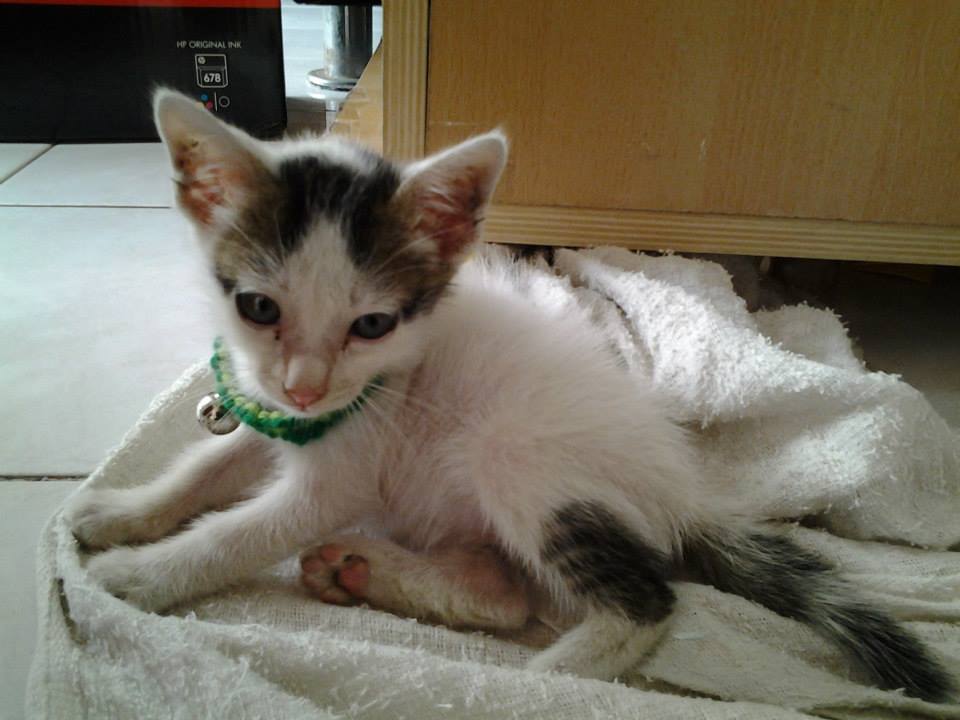 Malaysia
August 27, 2016 12:35pm CST
I heard some kitten meowing very loud when I was at upstairs just now. Then I asked my children about it, and they found out some newborn kittens are in our yard, with the mother cat there. The children recognize the mother cat, as she and another stray cat always come to our yard. So now, she gave birth in our yard. I am sure the children will be excited and perhaps busy if the kittens continue to stay in our yard. They have always wanted to have cats at home.

Do you like cats?
Picture: This is the stray kitten my children kept at home last year.
10 responses

• Canada
27 Aug 16
Cute picture. Looks like one of my cats when he was little. Yes I love cats. I have two. I've had cats all my life.

• Paradise, California
27 Aug 16
Yes, I love kitties. I can't have them now because I have parakeets and a cockatiel. But sometime in the future, I'm sure I'll have another cat. I hope the kitties in your hard will be okay. Are you planning on keeping them and getting them fixed? Kids love kittens, it's hard to give them away once the kids have discovered them.


• Guangzhou, China
29 Aug 16
I am a cat lover. I like them very much. Unfortunately we can't have a cat since my dad doesn't allow it. Fortunately there is a very cute cat nearby our home. When we go there, usually my son and I will stay there and play with the cat for a while.

• Oxford, England
29 Aug 16
I would love some kittens in my yard. I bet your children are really excited so I hope the Mother cat keeps them there.

• Philippines
28 Aug 16
Well my two fur babies slept next to me all night. I love them but only them lol. I don't like other cats.


• United States
27 Aug 16
Wow what a cute kitten! I want to pet it! Yes I love cats, I am also a cat! meow !

• United States
27 Aug 16
I bet the kittens are darling. I do like cats. We had a black cat once. She was not the nicest kitty, but we loved her.

• United States
27 Aug 16
I very much enjoy being around cats and kittens but I have never owned one. I would like to own a kitten/cat one day, but it would have been when I have my own home because my dad is not a fan of cats at all.