Radisson Blu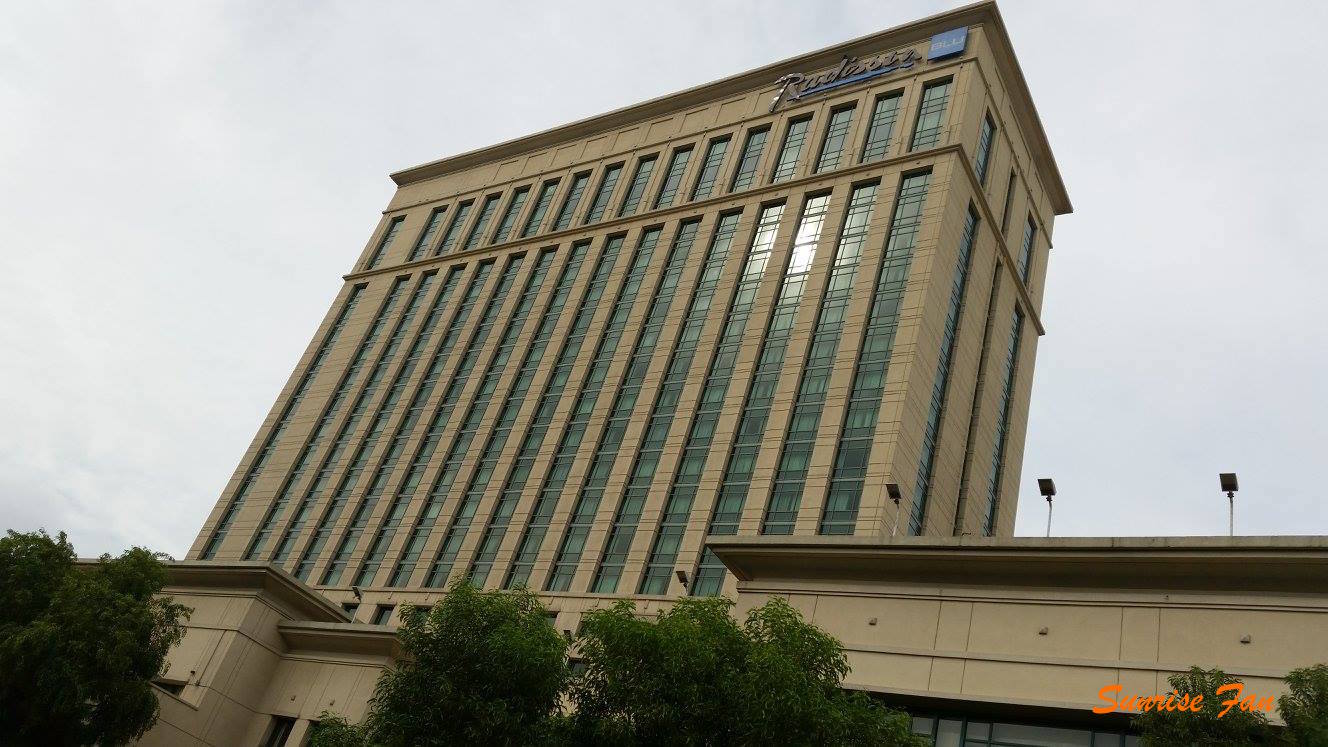 Philippines
August 27, 2016 8:44pm CST
At the moment, we're at the Radisson Blu Hotel in Cebu City which is adjacent to the big mall of SM City. We checked in yesterday noon and my wife and I were amazed at the amenities of the hotel. We're billeted in a very cozy room with a big and fully furnished bathroom. Connecting to the internet via WIFI was a breeze. It's been a while since we have stayed at a hotel like this. We used to spend a few days at Marriott Hotel with our daughters for a few days in summer while they were still in school. We were then enjoying a 50% discount as employees of the bank which had some interest in the hotel. We're spending two nights here at Radisson where the reception for the wedding of my wife's goddaughter will be held tonight. We just finished breakfast a while ago and it was a very sumptuous one indeed and reminded me of the breakfast buffet at the Emerald Hotel in Bangkok where I stayed some years back while attending a forum. After breakfast, my wife and I toured the grounds of the hotel including the beautiful swimming pool and I took some pictures of the wonderful views for remembrance of our stay and to show them to our daughters who will be coming home in October. We're taking some rest at the moment and proceed to the wedding venue after lunch and come back here for the reception. Happy Sunday everyone!
3 responses

• Philippines
28 Aug 16
i guess the hotel workers enjoy free wifi, too. hehe.

• Philippines
28 Aug 16
I'm not sure if they would have time to surf the net. Doing so might cost them their jobs.

• Philippines
28 Aug 16

• Philippines
28 Aug 16
@hereandthere
I'm sure they have but as to using the hotel's internet, I'm curious too if they're allowed.


• Philippines
29 Aug 16
I am happy for you that you are really enjoying your retirement. Someday I would like to go there also with my daughter and husband .

• Philippines
30 Aug 16
I'm sure you will enjoy yours too, Ms. LT :)

• Philippines
30 Aug 16


• Philippines
28 Aug 16
Wow, look at that, discount! and 50% is huge I mean you pretty much eat what ever you want over there. Definitely good memories there.

• Philippines
28 Aug 16
Yes, we had good memories of Marriott, especially our daughters. Even now, Marriott continues to send me email updates of promos and offers around the world. We liked Marriott because we only needed to walk a few steps to the Ayala Center.

• Philippines
28 Aug 16
@sunrisefan
true. that's what people like, having commercial centers nearby.

• Philippines
28 Aug 16
@hereandthere
So we don't worry too about getting a taxi ride back to the hotel even if it's at the mall's closing time already because we just need to walk a few steps.